Dying Syrian refugee given life-saving, gene-corrected skin on 80% of his body
Published time: 9 Nov, 2017 21:42
Edited time: 10 Nov, 2017 08:15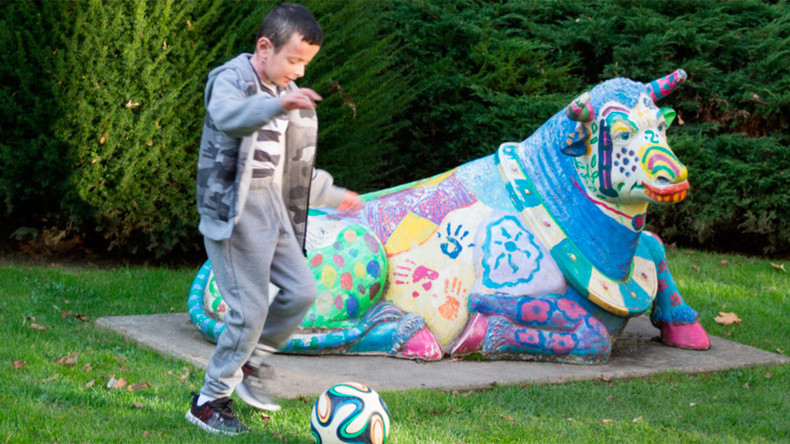 A team of surgeons and biologists have used genetically modified stem cells, implanted with a customized virus, to treat a young Syrian boy living with a genetic disorder which has destroyed 80 percent of his skin.
Hassan has Epidermolysis bullosa, a congenital skin disease, which up until now, has been considered incurable. It's caused by a defect in protein-forming genes which allow the skin to regenerate. Even minor contact can result in severe trauma to the skin, causing blistering and open wounds which can lead to severe scarring and a heightened risk of skin cancer. In worst-case scenarios, the disorder can even affect internal organs.
In June 2015, Hassan, who lives in Germany, was admitted to paediatric intensive care at the Catholic Hospital in Bochum.
"His wounds were so large they covered around 60 percent of the total body surface area," Maximilian Kuckelhaus, from the burns department of the University Hospital Bergmannsheil, told RT. "He had infections in his wounds, he was septic, so his blood was already infected and he only weighed 17 kg."
Doctors thought Hassan would die, and told his parents to prepare for the worst. "His parents asked us to search for anything, anything experimental that could be considered," Kuckelhaus said. "So, we did another search and found the work of Dr DeLuca in Italy."
Dr Michele De Luca is an expert in epithelial stem cell biology from the Center for Regenerative Medicine at the University of Modena. The doctors worked together to forge a plan to treat Hasan.
A small piece of Hassan's skin was sent to Italy where De Luca grew enough skin transplant using genetically modified stem cells to cover 80 percent of Hassan's body in about three to four weeks.
Retroviral vectors, virus particles that had been specifically modified for gene transfer, were introduced to cells from Hassan's skin. They contained a customized virus which was programmed with the missing genetic code that would allow Hassan's skin to bind together.
The first of three transplants was conducted in October 2015. The greatest challenge doctors faced was keeping Hassan alive to perform the transplants, as he was in such a critical condition.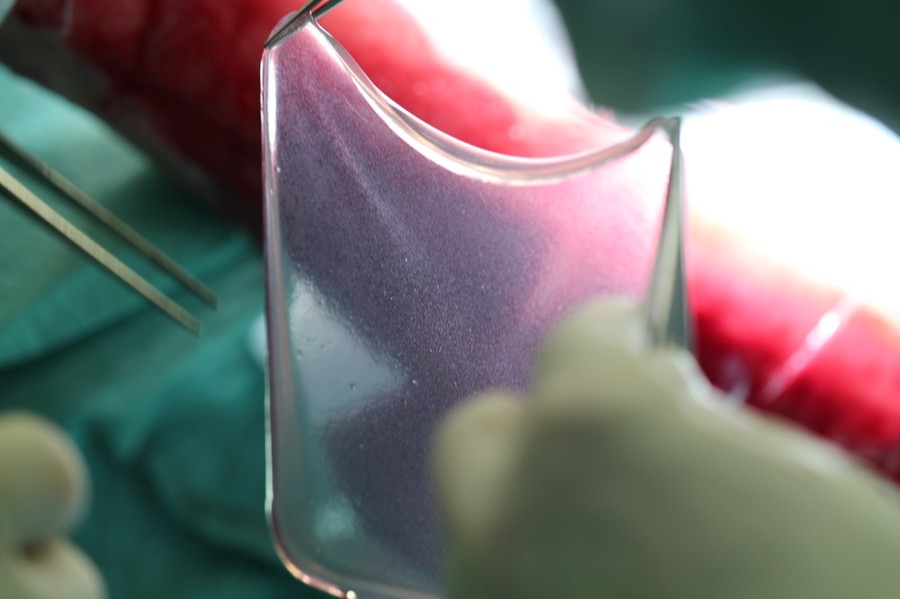 "It was the first time this had been tried for this amount of body surface." Kuckelhaus said, but after treatment, Hassan's skin "exceeded our expectations."
"He doesn't need ointment for the transplant area." Kuckelhaus said. "The skin that was regenerated through the transplant is not showing any blistering at all and it hasn't developed any scar conjecture."

Almost two years after the transplant surgery, Hassan now has stress-resistant skin, complete with natural oils and functioning hair follicles, according to preliminary findings published in Nature.
Hassan's recovery is "encouraging" for future medical treatment, Kuckelhaus said, as "basically, almost an entire organ has been replaced with a genetically modified version."
Different forms of epidermolysis bullosa, including simplex, dystrophic and, as in Hasan's case, junctional, lead each stem to form a different genetic defect which, in turn, removes one key component of the skin organ. The preliminary findings indicate that stem cells are regenerating Hassan's skin on an ongoing basis, providing hope that such therapy may be permanent.
"It gives hope for the future for treating different types of epidermolysis bullosa treatment," Kuckelhaus said.
Asked whether it could be applied to treat burns in the future, Kuckelhaus said "We'll have to see, but it's a tempting thought."
Hassan is now out of hospital and is going to school, playing sports and living a close to normal life. He still has doctors' appointments, but "his quality of life has approved amazingly."