Fire breaks out at Russian foreign intel service facility in Moscow (VIDEO)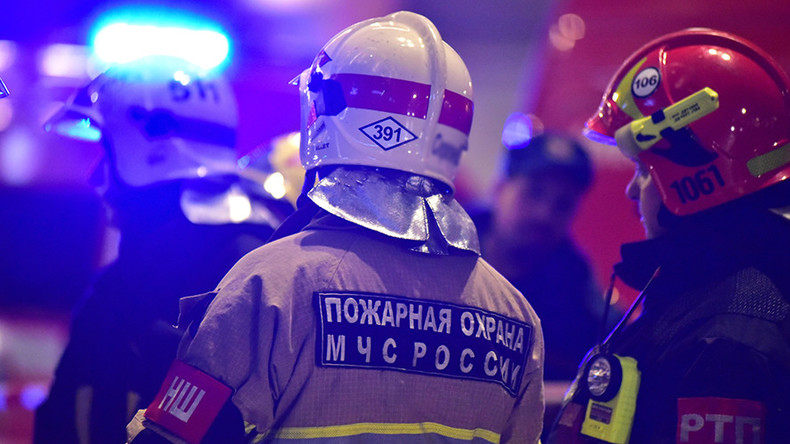 A fire has broken out at a Russian Foreign Intelligence Service (SVR) compound in southwest Moscow, the agency has confirmed. No casualties resulted from the incident, according to the SVR's spokesman.
The building where the fire started is part of a large complex on the outskirts of Moscow, where the Foreign Intelligence Service headquarters are located. According to unverified reports, the blaze started in an underground cable tunnel, possibly during maintenance work. At least three people from the work crew are said to be missing.
Agency spokesman Sergey Ivanov told TASS it was "too early to give any comments before an official probe," but confirmed there was an emergency situation at the complex. He said later that nobody was hurt in the incident.
The Moscow emergency services said they are responding to a distress call and taking the necessary measures to rescue the people thought to be trapped by the blaze.
At least 15 fire brigade crews have been reportedly deployed to the site.
You can share this story on social media: