Crashing Chinese space station could rain fire on Europe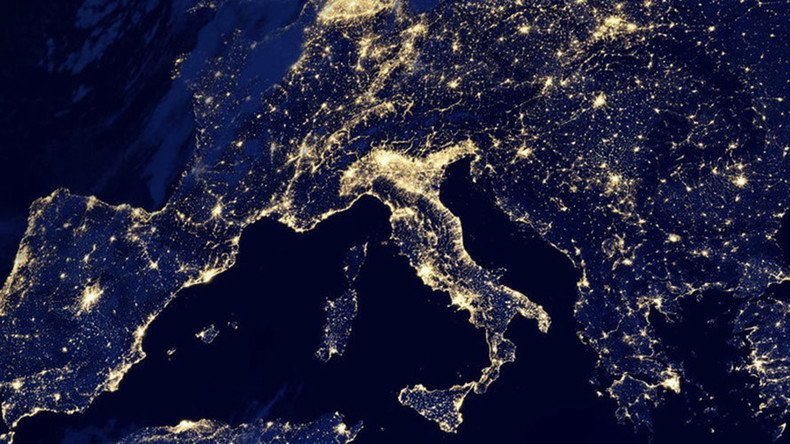 The European Space Agency (ESA) has already narrowed down the possible crash sites for the Chinese 'Tiangong-1' space station, including several European nations, which is due to meet its fiery end early in 2018.
The agency will lead an international campaign comprised of a total of 13 space agencies from around the world to track the Chinese space station which has begun its terminal descent towards Earth. The majority of the spacecraft is expected to burn up on reentry to Earth's atmosphere, according to a press release by the ESA.
"Owing to the geometry of the station's orbit, we can already exclude the possibility that any fragments will fall over any spot further north than 43 degrees North or further south than 43 degrees South," says Holger Krag, Head of ESA's Space Debris Office.
These latitudes indicate that Spain, Portugal, Italy, Bulgaria and Greece could all be in the firing line should any larger pieces of debris from the station fail to break up completely in the atmosphere.
"The date, time and geographic footprint of the reentry can only be predicted with large uncertainties. Even shortly before reentry, only a very large time and geographical window can be estimated," Krag added. "In the history of spaceflight, no casualties due to falling space debris have ever been confirmed," the agency was careful to add.
The ESA has assumed the leadership role of the test monitoring campaign conducted by the Inter Agency Space Debris Coordination Committee (IADC). The IADC is comprised of multiple European space agencies, including NASA, Roscosmos, JAXA of Japan, ISRO of India, KARI of South Korea and the China National Space Administration.
The IADC members will pool their resources to track the craft's likely point of impact on Earth while predicting the likely time window in which the 'Heavenly Palace' Tiangong-1 station will finally break up. The station is currently orbiting at an altitude of 300km (190 miles), travelling at approximately 7km per second.
"The aim is to cross-verify, cross-analyse and improve the prediction accuracy for all members," the agency wrote in its press release. The station's current orbit can be viewed here.
There has been no contact with the station since 2016 having been abandoned in 2013. The craft is expected to make an uncontrolled reentry between January and March 2018. The ESA conducted a similar campaign in 2013 during the uncontrolled reentry of its GOCE satellite.
You can share this story on social media: