Image taken inside Ritz-Carlton hotel where Saudi royals reportedly held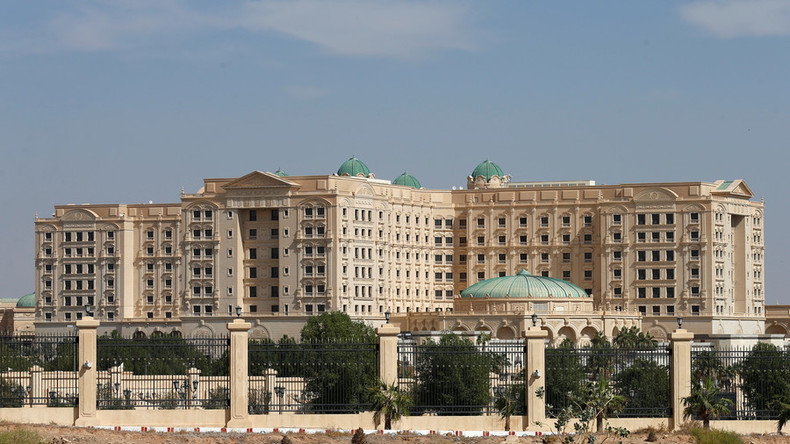 Saudi royals and government ministers caught up in a corruption scandal are being detained in the Ritz-Carlton in Riyadh, according to media reports. An image shared online purportedly shows their luxurious surroundings.
A picture obtained by Al Jazeera journalist Jamal Rayyan appears to show a group of people huddled on mattresses in a plushly decorated banquet room. The anchorman posted the photo on social media, beside an image of the Ritz Carlton's interior, but did not identify the source of the interior shot.
It's not clear who is captured in the image, or when it was taken.
It's thought that officials arrested by an anti-corruption committee, created by King Salman bin abdulaziz Al Saud on Saturday, are being held at the hotel. However, official sources have not confirmed the reports.
READ MORE: 11 Saudi princes, 4 ministers arrested as crown prince unleashes crackdown on corruption – report
Minister of the National Guard Prince Miteb bin Abdullah and Economy Minister Adel Fakeih are reported to be among those detained, reported Al Arabiya.
Images available on the Ritz-Carlton website show Ballroom B bears a striking resemblance to the room in the updated photo. With a seating capacity of 2,000, the hotel function area is normally reserved for banquets.
Unverified footage being shared on social media purports to show more details from inside the ballroom, depicting figures dressed in black and a gun leaning against the wall. It's not clear who the people are, or when the clip was filmed.
You can share this story on social media: