1st ever spacewalk relived by Russian cosmonaut in epic 360 VR (VIDEO)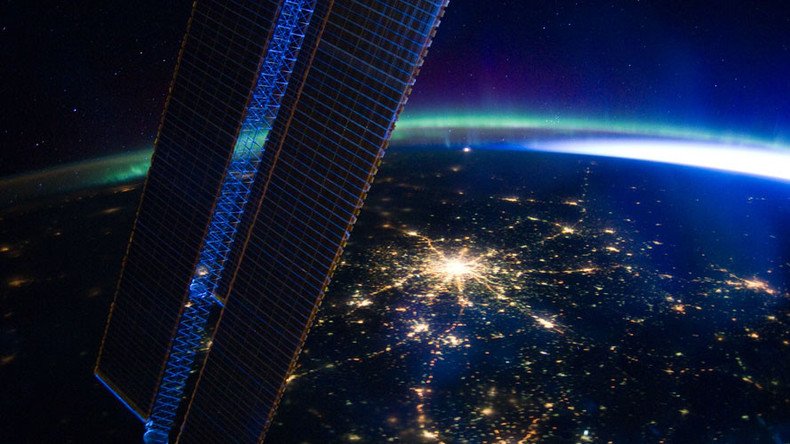 Aleksey Leonov, the first person to ever step into the void of space back in 1975, shares his unique perspective with RT while reliving the experience in Virtual Reality (VR) thanks to 360-degree technology and the current crew of the ISS.
"A spacewalk. It's the most difficult, and dangerous, activity for a human. Your body's under constant pressure. If anything happens, you can't just run away," Leonov, now 83, explains to RT, accompanied by his American colleague from the first spacewalk, Thomas Stafford, 87.
"41 years ago, he told me, 'I'm happy to see you in space,'" Leonov says of Stafford's first remarks to him as he stepped out into the great unknown.
"Aleksey went out for 12 minutes; the first one ever to fly in space. Here was a Soviet cosmonaut floated in space, he pushes off and he says, 'Look, No problem!'" Stafford says. "Then we thought, 'Gee, that looks simple; that looks easy!'"
Leonov shares his experience with cutting-edge technology during the era of the Soviet Union and how it compares with the VR cameras used by today's cosmonauts, Fyodor Yurchikhin, 58, and Sergey Ryazansky, 42, on the 391st spacewalk, which took place in August 2017.
"During the first spacewalk, I had a Soviet camera called 'Ajax.' The head of the KGB, Yuri Andropov, personally gave me that camera. I was supposed to operate it via a special spacesuit button," Leonov explains.
"It was controlled by a manipulator on my hip. However, during the spacewalk, the spacesuit got inflated but I couldn't reach it. It was just an inch away from the manipulator; alas, the photo shoot, didn't happen."
"I had an idea back then, it would be great to stand right on the edge of the ship as it circles the planet and take a panoramic shot of the Earth. We never made it though. We didn't have the lenses or cameras that make it possible today," Leonov adds.
Thankfully, his fellow cosmonauts are able to share the wonders of space with the pioneer like never before, launching a satellite that bears a striking resemblance to Sputnik, but with a sleeker design and a significant upgrade in technology.
Leonov is clearly blown away as he places the VR headset on his head.
"This is absolutely fantastic, amazing shots! This is almost exactly like what I saw when I was up there. But in my case it was a long time ago. Today, everyone can see it and feel a part of the universe."
"I congratulate the people who invented it. It gives everyone an opportunity to see it for themselves and I'm sure that the more people who have a chance to spacewalk, even if it is in VR, and see for themselves just how beautiful our planet is, then more they'll want to cherish and to live in peace and harmony."
You can share this story on social media: