Nose senor! Hero pilot nails stomach-churning landing to save passengers (PHOTOS, VIDEO)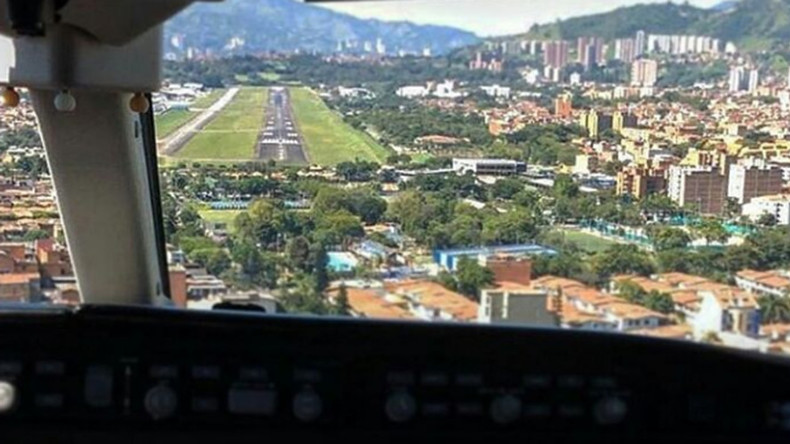 A nerveless pilot made a dramatic emergency landing in Medellin, Colombia Wednesday afternoon, bringing the aircraft to ground on the tip of its nose.
Emergency responders at Olaya Herrera Airport were on full alert after the pilot reported technical issues with his plane's landing gear. Authorities closed the terminal during the incident as a safety precaution.
The Piper 34 Séneca II plane made its emergency landing at approximately 13:26 local time on Wednesday. The pilot, Jorge Enrique Muñoz, carried out multiple flyover maneuvers to use up additional fuel and reduce the risk of an explosion upon landing reports El Espectador.
Four passengers and two crew were treated for minor injuries at the scene.
The terminal reopened at approximately 14:50, once the plane was taken away from the runway for technical examination by engineers from the Civil Aviation Authority.