Refugees launch hunger strike in Greece, demand family reunification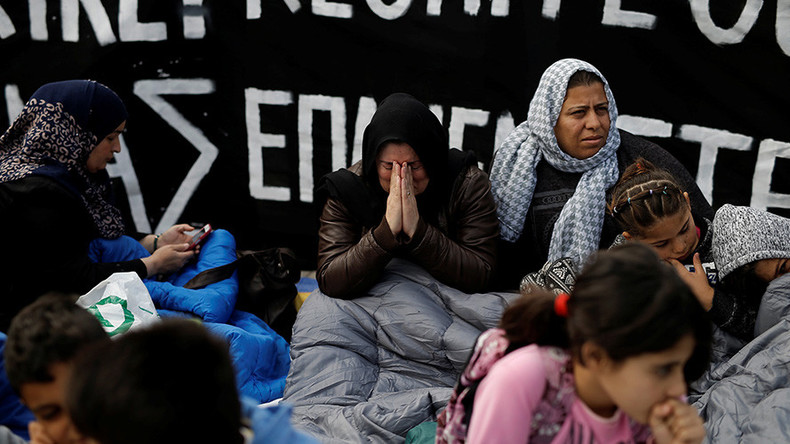 Up to 60,000 refugees are stranded in Greece awaiting approval to be reunited with their families located elsewhere in Europe. This has prompted many to launch hunger strikes in protest at the process which can take several months to complete.
A group of predominantly Syrian women and children, some of whom have been stranded in a makeshift camp for over a year, began to refuse food on Wednesday.
"I have not seen my husband, my child, for more than one year and nine months," said 32-year-old Syrian Dalal Rashou as cited by Reuters. "I miss him and every day I am here in Greece I cry. I don't want to stay here, I want to go to my husband."
READ MORE: 'We're dying slowly': Hunger strike of rejected Denmark asylum seekers into 2nd week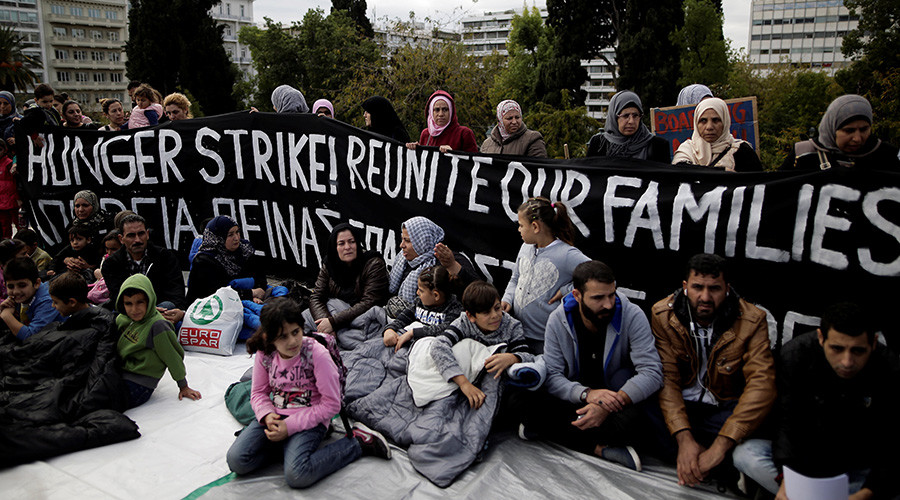 Greece and Germany allegedly agreed to slow down refugee reunification programs back in May, according to reports in Greek media, however, the government denies such claims.
"What we've managed to do on family reunification is to have an increase of about 27 percent this year compared with last year, even though we're accused of cutting back family reunification and doing deals to cut back family reunification," Migration Minister Yannis Mouzalas told reporters according to Reuters.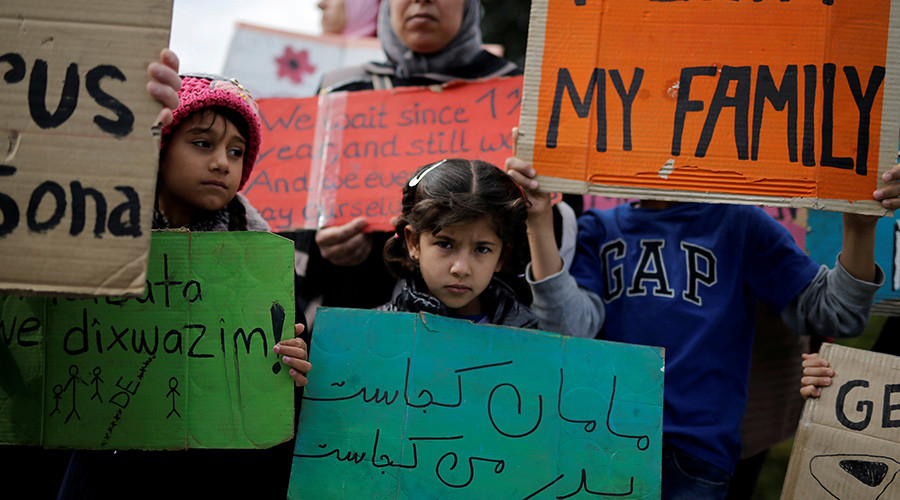 More specifically, Mouzalas denied accusations that refugees were being forced to pay for their reunification flights and asserted that he had received assurances from the German government that all successful applications would be processed and refugees would eventually be reunited with their families in spite of the months-long delays.
The vast majority of these refugees are from Syria, Afghanistan and Iraq, the three major conflict zones in the Middle East as a result of international intervention. Greece has become a migratory bottleneck in recent years due to a combination of a backlog in the asylum application process as well as border closures across the Balkan states.
For context, in 2015, nearly 1 million refugees arrived in Greece from Turkey alone. While such arrivals have picked up in recent months, the total number of arrivals has dropped in 2017 to 148,084, according to Reuters.