Swedish Church left with bad taste after GIF shows Jesus craving tacos
Published time: 1 Nov, 2017 15:59
Edited time: 2 Nov, 2017 08:35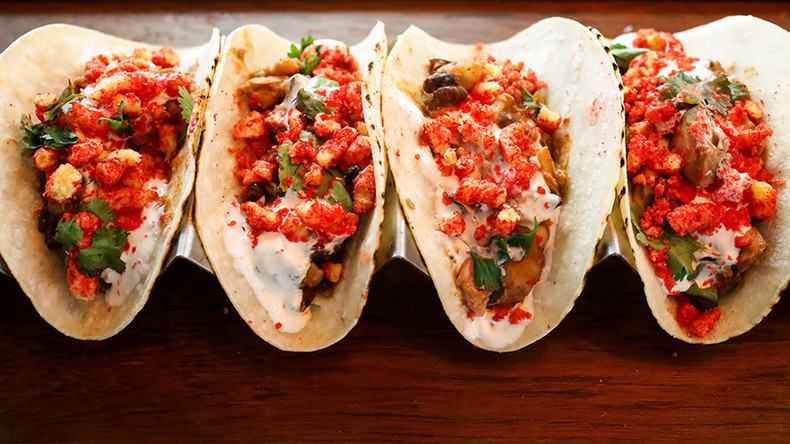 The Swedish Church became the target of a social media onslaught after posting a GIF of Jesus wriggling his fingers in apparent expectation of something special. The picture was meant to mark the country's tradition of eating spicy Mexican tacos on Fridays.
The tweet, sent from the official Swedish Church account and celebrating Taco Friday (taco fredag), received some 1,800 likes but also a number of critical comments.
"This sounds like a Taco Friday gone wrong. Read the Old Testament, there are long lists of allowed and forbidden food!" one man tweeted.
"How dare [anyone] show my Jesus, my lord as related to Taco Friday. Why is our society like this and when should we stop it once and for all."
"The Swedish Church will always be a joke. Taco Friday ?! Jesus died on a Friday," someone else wrote.
"We cannot know anything about what Jesus might have thought about Taco Friday...," another person concluded.
Some said they had nothing against Jesus craving tacos. "I like't! Clearly, Jesus writes on Taco Fredag in joy and communion spirit," one woman wrote.
"The fact that the same group of people who usually demand their right to mock [Prophet] Mohammed now rages over Jesus' Taco Friday speaks volumes," another Twitter user said.
"Here are some tips for @svenskakyrkan for the next #tacofredag," one man suggested.