Russian submarine strikes ISIS in Syria with Kalibr cruise missiles from Mediterranean (VIDEO)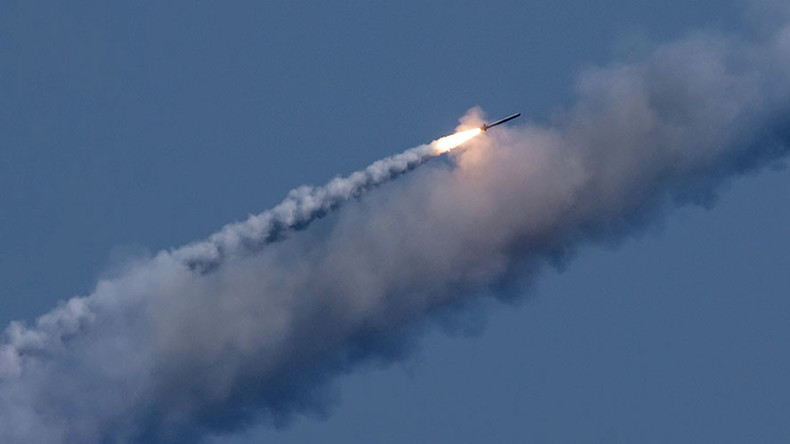 A Russian submarine has fired a barrage of Kalibr cruise missiles from the Mediterranean Sea at targets in Syria's Deir ez-Zor governorate, destroying Islamic State command posts, fortifications and arms depots, the Russian Defense Ministry said.
On Tuesday, the 'Veliky Novgorod' attack submarine of the Varshavyanka class targeted positions of Islamic State (IS, formerly ISIS/ISIL) terrorist group, said the ministry's statement cited by Russian media.
The targets included several command points and a large weapons depot near the village of Abu Kemal, both of which were destroyed by the strike, the ministry said. A large group of militants was also successfully targeted.
The same vessel had previously attacked terrorist targets in Syria on October 5, when it fired Kalibr missiles simultaneously with the submarine 'Kolpino' of the same class.
You can share this story on social media: