Crowds of unity supporters flooding streets of Barcelona captured in dramatic aerial footage (VIDEO)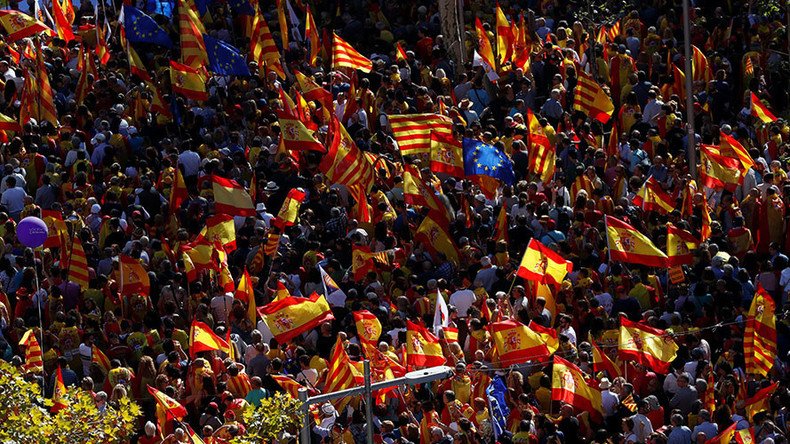 Scenes of tens of thousands of pro-unity demonstrators marching through the streets of Barcelona have been captured by a police helicopter. The footage obtained by the Ruptly video news agency shows massive crowds filling the streets of the Catalan capital.
A sea of pro-Madrid supporters can be seen flooding broad avenues, boulevards and squares of the Catalan capital. A huge banner unfurled by the demonstrators depicts a giant heart composed of Spanish, Catalan and EU flags is visible from above.
Official estimates put the number of protesters at around 350,000. Organizers claimed that over a million people joined the rally.
READ MORE: Massive pro-unity demo in Barcelona marked by scuffles with police (VIDEO)
The march was aimed at demonstrating support for Spain's unity and rejecting Catalonia's independence declaration, which the organizers called "an unprecedented attack in the history of democracy," AP reported. Members of pro-unity parties as well as Madrid's official representative in Catalonia attended the gathering.
You can share this story on social media: