Amazing glowing aerial ball leaves Siberians in awe (PHOTOS, VIDEOS)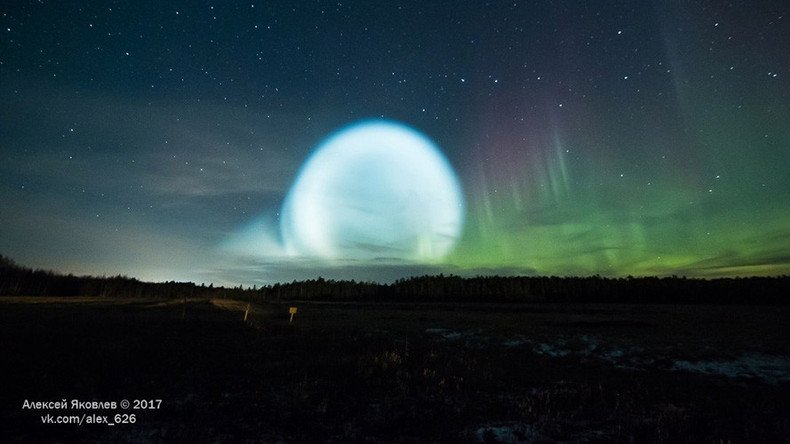 A huge glowing ball has been spotted during dark hours in various locations across Siberia, Russia. People living hundreds of miles from each other witnessed the impressive, but somewhat scary phenomenon.
Officials later explained the mysterious sighting, but not before speculations reached frenzied proportions.
Aleksey Yakovlev managed to capture the ball against a fantastic backdrop of northern lights in the town of Strezhevoy in the Tomsk region.
Having posted spectacular images on his page on Russian social network Vkontakte, the man explained that the object appeared around 10pm local time in the west, then "floated" to the east, "swelling."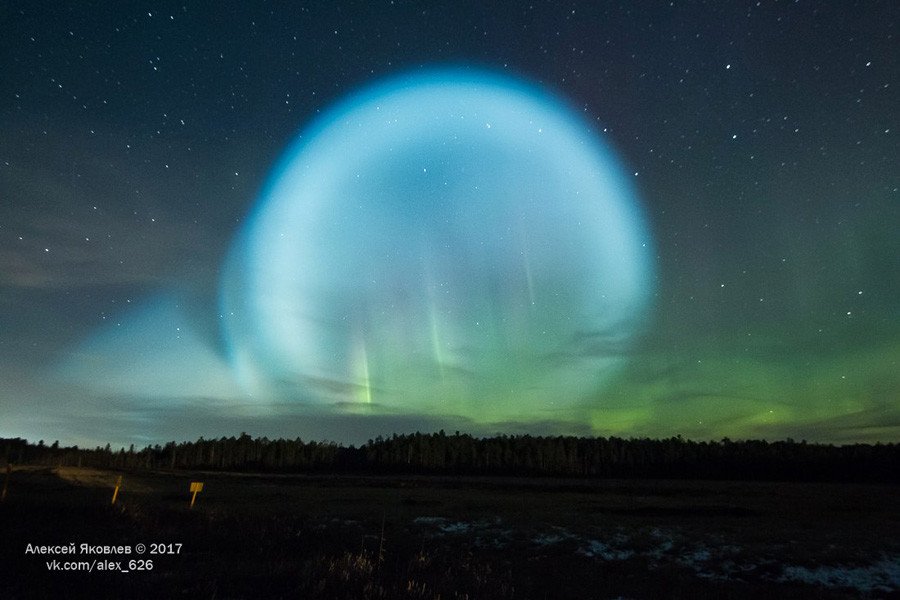 It then gradually died out, the photographer said, adding, that he was "in shock," as what he had witnessed was "somewhat terrifying."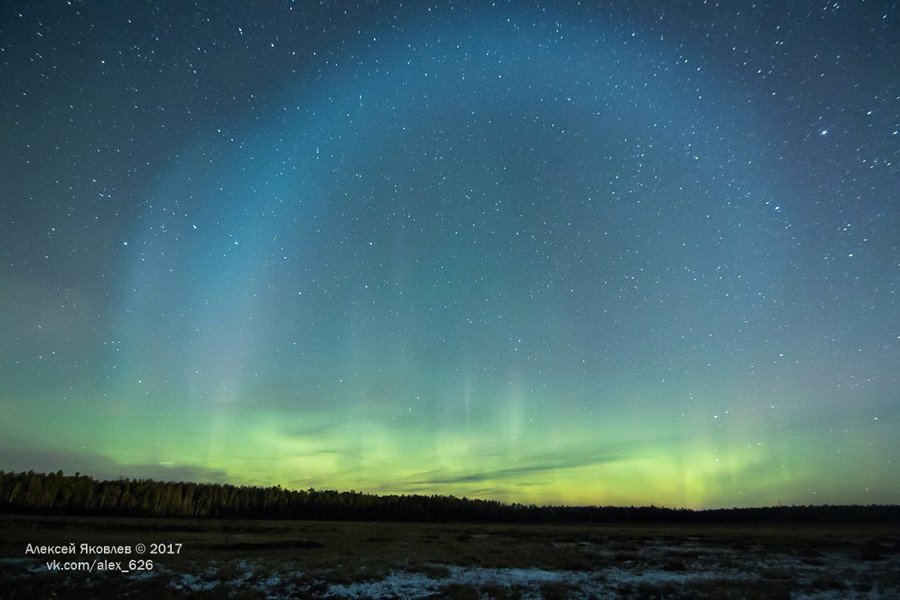 The glowing ball appeared in various accounts on social media, with many having posted images of it using the #UFO hashtag.
"It's unspeakable! I've seen something fantastic in the sky for the first time in my life. It was small at first like here in the picture, and then it grew a [huge] size," an Instagram user recalled, adding that some people hid in basements.
Braver ones filmed the glowing night sky above their homes, arguing they could possibly be seeing "aliens."
Amid the feverish speculations, the events behind the unusual glow turned out to be more plausible, though not less impressive. The phenomenon was actually caused by the test launch of Russia's Topol-M intercontinental ballistic missile.
Russia's Defense Ministry confirmed that the country's strategic nuclear forces were carrying out military exercises on Thursday. As part of the drills, the Topol rocket was launched from cosmodrome in Plesetsk in the north-west of Russia, aimed at the Kura testing range in the Far East.
You can share this story on social media: