Nuclear high: Inside Germany's bunker cannabis factory (VIDEO)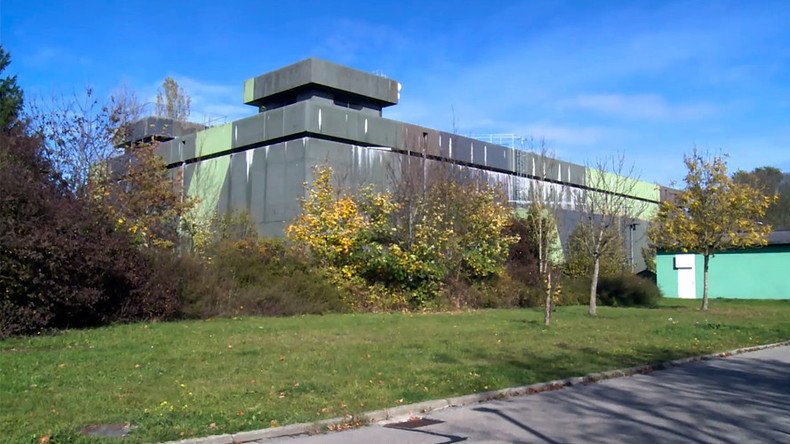 A German Cold War-era nuclear bunker is being given a new, hazier lease on life. The Memmingerberg bunker in Buxheim, Bavaria, is to be used as a cannabis nursery.
The bunker, unveiled on Tuesday, will be the country's largest legal cannabis producer. The building was designed to protect NATO allies in a nuclear attack. Now, it will be home to rooms of marijuana plants.
The managing director of Bunker Pflanzenextrakte, Christoph Rossner, explained why the bunker is such a good place to grow pot.
"This room and this whole building, it's very, very safe," Rossner said. "We have a bunker and we need this, all for the safety for our laboratory."
"We have to fix everything around in a very high safety [sic] place and then we can grow here cannabis for scientist measurements and the science around cannabis and itself," he told Ruptly.
The 15-meter-high, 50-meter-long concrete bunker is painted in camouflage colors and is located near Memmingen Airport.
Cannabis plants can be grown in Germany under a special status, Rossner explained. Medical marijuana became legal in January, expanding the existing law that allowed very limited access to the drug.
The bunker has an energy room to create special clean air for the plants, which also require moisture in the air, which Rossner says is "a very important part of our whole bunker."
The plant contains a special chamber for the mother cannabis plants. "It's very important to save the mother plants from the other plants, who will stay in the lab, [outside the chamber]. These mothers are the gene pool for our whole science," Rossner explained.
You can share this story on social media: