Shipwreck's 500yo maritime astrolabe 'rolls back history'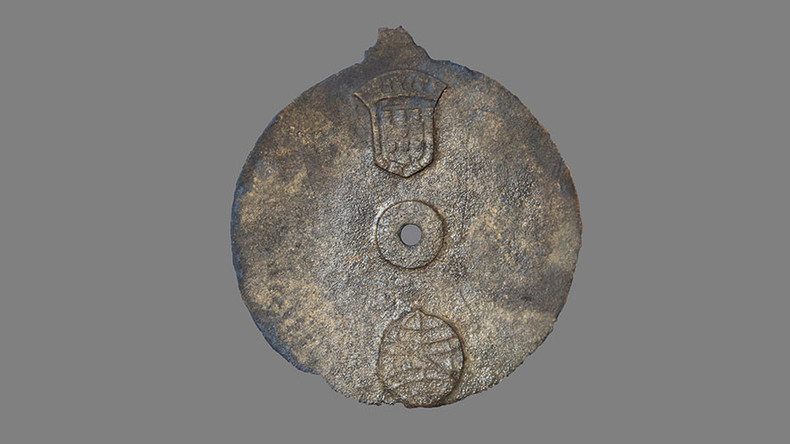 A shipwreck explorer has revealed the discovery of the oldest ever maritime astrolabe. The navigational tool dates back more than 500 years to Europe's 'Age of Discovery'.
The astrolabe, which mariners used to measure the altitude of the sun, was discovered on a Portuguese explorer called the 'Esmerelda.' The ship sank off the coast of Oman during a storm in May 1503.
The 'Esmerelda' is the earliest shipwreck from Europe's 'Age of Discovery' to be found and scientifically investigated by a team of archaeologists.
It pre-dates the nearest Iberian shipwreck in age by 30 to 50 years. It was part of a fleet led by Portuguese explorer Vasco da Gama, who discovered the sea route from Europe to India via the 'Horn of Africa.'
The astrolabe was discovered by David Mearns, from Blue Water Recoveries, in 2014. Marine scientist Mearns, who wrote a book called The Shipwreck Hunter, initially described the artefact as "an important copper-alloy disc."
On Monday he revealed that the disc is actually an astrolabe. The disc is marked with the Portuguese royal coat of arms and the personal emblem of King Dom Manuel I.
Mearns posted a video of the moment of discovery on Twitter on Tuesday.
"It's a great privilege to find something so rare, something so historically important, something that will be studied by the archaeological community and fills in a gap," he told the BBC.
The find is also the earliest-known example of a mariner's astrolabe by several decades.
"It rolls back this history by at least 30 years," Mearns added. "It adds to evolution, it adds to the history, and hopefully astrolabes from this period can be found."
The astrolabe was part of a trove of items discovered on the ship along with a bronze bell, gold coins and an extremely rare silver coin known as the 'ghost coin of Dom Manuel.'