Dystopian-like footage of typhoon warning broadcast in Japan (VIDEO)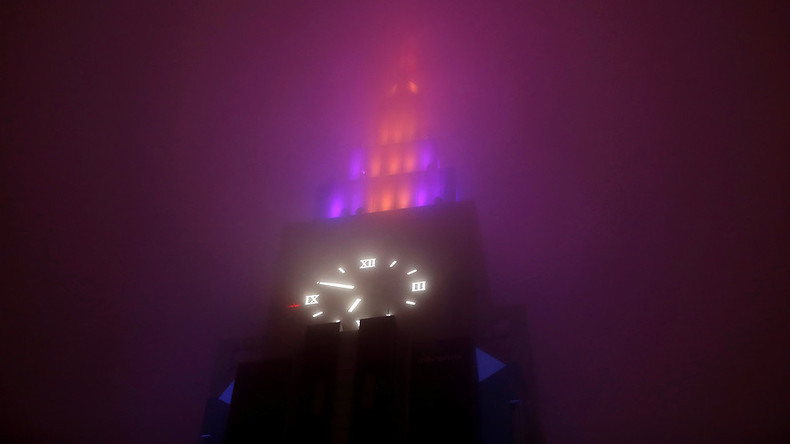 As Typhoon Lan approached Tokyo on Monday, authorities broadcast an audio warning throughout the city, one resident caught the eerie Blade Runner-like footage on camera.
Lan, left at least two people dead when it made landfall on Honshu, the largest and most populous island of Japan, on Monday. The storm, with an eye 50 nautical miles wide, lashed parts of Japan with heavy rains and wind speeds reaching 216 kilometers per hour.
As it approached Tokyo, authorities broadcast a warning, alerting residents to the danger of the approaching storm.
"This is a warning," the female announcer says, as her booming eerie voice echoes throughout the city in a scene reminiscent of 1980's dystopian sci-fi classic Blade Runner. She then tells people to pay attention to weather reports before the message ends.
In the areas affected by the typhoon, several small landslides occurred and rivers came close to bursting their banks. More than 70,000 households across Japan were advised to evacuate and more than 5,000 were ordered to do so.
The typhoon also led to cancellation of as many as 350 flights across Japan.