The Case of the Thief in a Case: Man hides in bag to steal from airport bus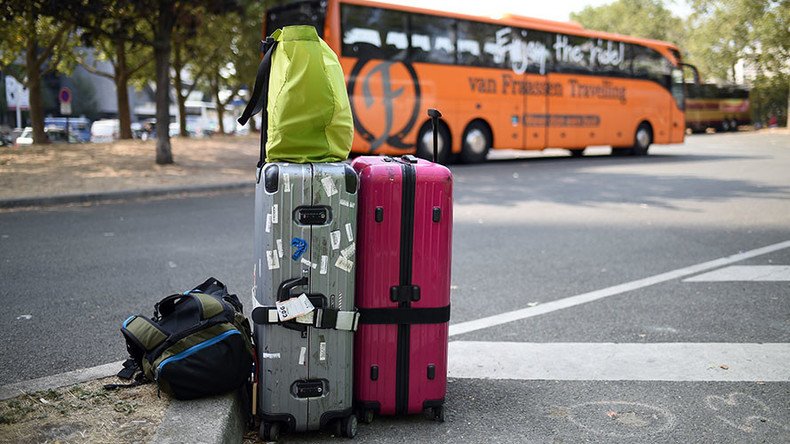 A Romanian man has been sent to prison after French police found him hiding inside a suitcase on the bus from the Beauvais airport to Paris, pilfering the passengers' possessions.
Border police found Sebastian Radu, who stands 1.70 meters tall, curled up in a brown suitcase along with two stolen laptops, cash and other items on Friday night.
He was sentenced to eight months in prison on Monday. Aurelian Rusu, his co-conspirator who allegedly masterminded the scheme, received a year in prison for his role in organizing the thefts, Le Parisien reports.
Acting on a tip-off from an alert driver, police pounced on Rusu after he picked up the suitcase and a smaller black rucksack on Friday. After arresting him, detectives unzipped the bag to find Radu hidden inside, along with the stolen goods.
"In the black bag we found two laptops, money and various objects of value," a police source told AFP.
The pair's modus operandi involved Radu letting himself out of the bag after Rusu dropped him and the suitcase off in the baggage hold for the trip.
The Romanian duo are believed to be responsible for a spate of robberies that have taken place on the 90-kilometer journey between Beauvais airport and Paris.
"For us, this mode of operation is a first in Beauvais, even in France," an investigator told Le Parisien.
You can share this story on social media: