Are Catalonian nationalists copying Maidan's 'propaganda' handbook? (VIDEOS)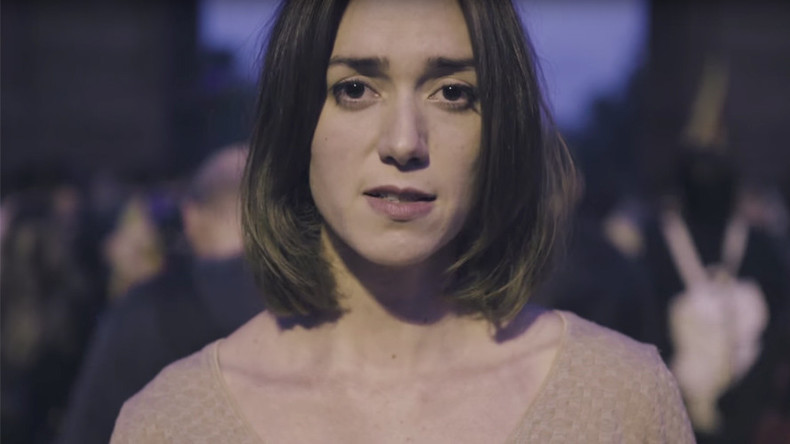 A new video promoting Catalonian democracy looks suspiciously similar to a production made about the 2014 Maidan protests in Ukraine – and many online are not impressed.
'Help Catalonia. Save Europe' is a new video published on the YouTube account of Catalonian cultural organization, Omnium Cultural.
Seems Catalonia has hired the same PR company that was used to assist Ukraine's Maidan. This is a copy of a video we all saw in 2014. https://t.co/ZJkqUgq0ur

— Bryan MacDonald (@27khv) October 17, 2017
It starts with a woman standing on an out-of-focus street, saying, "This is Barcelona." She points to people on the street and says, "We, the Catalans are taking back the streets to protest peacefully."
The 2014 Ukrainian video also begins with a woman standing on an out-of-focus street, saying, "I am Ukrainian," before going on to say, "I want you to know why thousands of people in my country are on the streets."
Both videos contain footage of police brutality, and both call on the audience to help them by sharing the video to defend democracy, or European values.
At the end of both videos, viewers are warned to support the cause, "before it's too late."
The video was shared on social media and raised some questions, criticisms and debate.
I have never seen something as manipulative as this dramatic video. Spain is a consolidated democracy.And why are the comments closed?🤔

— monica lalanda (@mlalanda) October 17, 2017
Cualquiera q vea ese truño de video sabe es sesgado y manipulado al antojo independentista. A quien pretendes engañar con eso??

— Nerón (@Neron_) October 17, 2017
Al menos ya reconoceis que pone la pasta el parásito Soros. pic.twitter.com/UCeoiuCw5L

— Jonsista (@jonsismo) October 17, 2017
fascism in kiev and fascism in madrid is the connection here. i attended mass opposition rally in barcelona. fascist salutes everywhere.

— John Wight (@JohnWight1) October 17, 2017