Israel approves first new settlement in UNESCO-protected Hebron in 15 years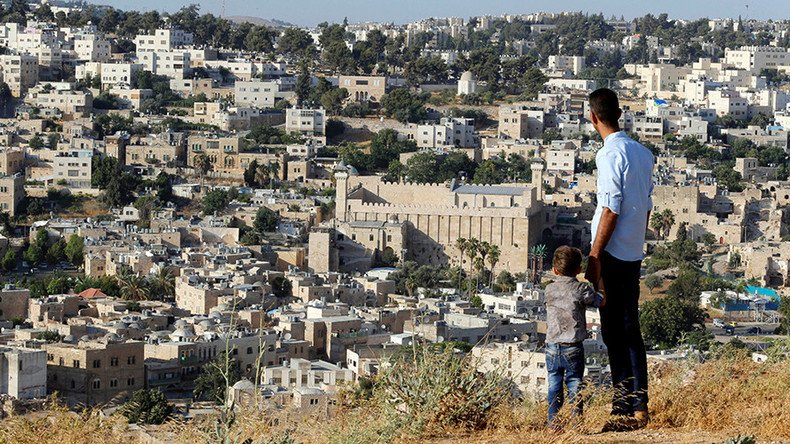 Israel has approved 31 new settlement homes in the city of Hebron in the West Bank for the first time in 15 years.
Hebron is the largest Palestinian city in the West Bank and is home to a population of about 1,000 Israeli settlers who live in the middle of the Old City.
The new houses will be built for the Beit Romano settlement on what used to be a bus station on Shuhada Street. The Civil Administration's Licensing Subcommittee approved the permits, but said they are subject to conditions, including appeal, the Times of Israel reports.
The Times of Israel and the Jewish Press report the approval was seen as an Israeli response to the United Nations Educational, Scientific, Cultural Organization's (UNESCO) recent decision to list Hebron's Old City as an "endangered Palestinian World Heritage Site."
Israeli Prime Minister Benjamin Netanyahu has approved a number of new settlements this year. The building of settlements on land in the Palestinian Territories is perceived as an obstacle to the peace process and is considered a violation of article 49 of the Geneva Convention.
Settlement advocates say even though there has been a number of announcements of new settlement construction, only a fraction may actually be built in the end, Reuters reports.
"The permits approved today would increase the number of settlers in Hebron by 20 percent," Hagit Ofran of Israeli Peace Now told RT. "They required significant legal acrobatics that might not stand the test of the High Court of Justice. While doing everything in his power to please a small group of settlers, Netanyahu is harming Israel's morality and image abroad, while crushing basic values of human rights and dignity."
"We thank the prime minister, government ministers, Knesset members and all public figures who worked with determination and dedication together with us to promote this construction," the Jewish community of Hebron said in a statement, the Jewish News reports. "We ask everyone to ensure that the construction is indeed carried out without delay."
The last time settlements were approved in Hebron was in 2002, when 10 units were built in Tel Rumeida.
You can share this story on social media: