N. Korea stole cyber tools from NSA, carried out WannaCry ransomware attack – Microsoft chief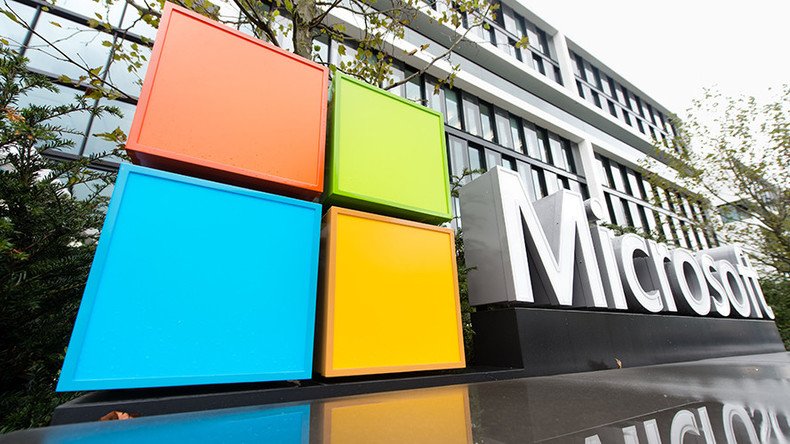 The head of Microsoft accused North Korea of carrying out the WannaCry cyberattack which crippled 200,000 computers in 150 countries earlier in 2017. Pyongyang used "cyber tools or weapons stolen from the NSA," the company's president believes.
Microsoft President Brad Smith told ITV that he believed "with great confidence" that North Korea was behind the worldwide WannaCry cyberattack.
READ MORE: WannaCry hackers have not withdrawn any ransom bitcoin, surveillance shows
"I think at this point that all observers in the know have concluded that WannaCry was caused by North Korea using cyber tools or weapons that were stolen from the National Security Agency in the United States," Smith said.
According to Smith, over the last six months the world has "seen threats come to life… in new and more serious way."
"We need governments to come together as they did in Geneva in 1949 and adopt a new digital Geneva Convention that makes clear that these cyber-attacks against civilians, especially in times of peace, are off-limits and a violation of international law," he added.
There has been speculation that North Korea may have played a significant role in the WannaCry ransomware attack in May. Shortly after the hack, Neel Mehta, a prominent Google security researcher, revealed a resemblance between the code used in what is said to be an early version of WannaCry ransomware, and that in a hacker tool attributed to the notorious Lazarus Group in a Twitter post.
Russian cyber security firm Kaspersky Lab explained in a blog post that Mehta drew parallels between "a WannaCry cryptor sample from February 2017" and "a Lazarus APT [Advanced Persistent Threat] group sample from February 2015."
The Lazarus Group is believed to be behind high-profile hacking attacks on SWIFT servers of banks, including an attempt to steal $851 million from Bangladesh Central Bank in February 2016.
However, Kaspersky researches said that the apparent use by the WannaCry attackers of similar code is not enough to come to definitive conclusions about its origin, as there is the possibility of it being a false flag operation.
READ MORE: Putin: Malware created by intelligence services can backfire on its creators
"Attribution can always be faked, as it's only a matter of moving bytes around," another renowned researcher, Matthieu Suiche from Comae Technologies, said at that time, as cited by Cyberscoop.
In May, a South Korean government-commissioned report produced by the Financial Security Institute (FSI) said that North Korea was responsible for the attack on Sony's entertainment business in 2014, which erased vast amounts of data while disseminating emails and personal data of employees, in addition to leaking pirated copies of upcoming film releases.
You can share this story on social media: