#WeAreFuture: World Festival of Youth & Students parade kicks off in Moscow
Moscow is welcoming the World Festival of Youth and Students with a colorful program of events, including imitations of the Brazilian and Venetian Carnivals, India's Holi, the Sakura Blossom Festival, and the New Orleans Mardi Gras.
The southern Russian city of Sochi, which hosted the 2014 Winter Olympics, will be the main stage for the events. The opening ceremony will take place in Sochi's Bolshoy Ice Dome on Sunday.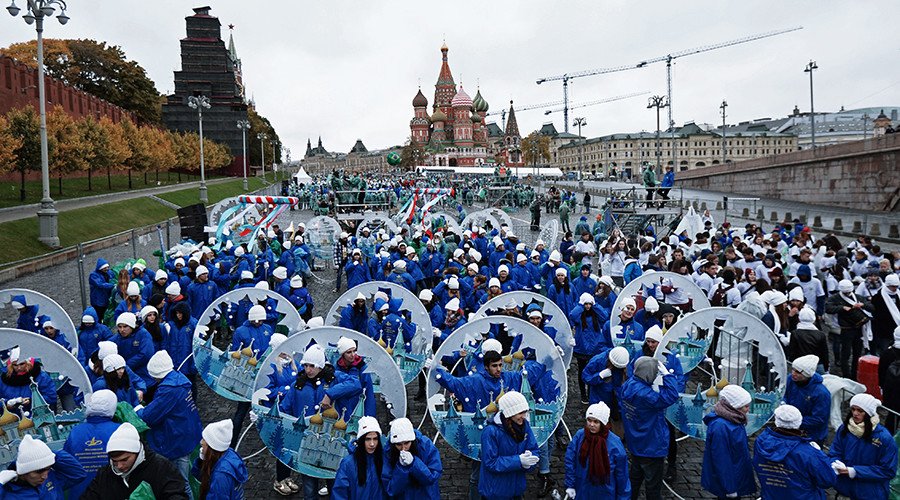 Young people from around 180 countries will take part in the festival. Hockey, skating, and football competitions will be held in Olympic venues. Thrill-seekers can visit the extreme sports zone or take part in acrobatic rock-n-roll classes. Art-lovers can take part in the International Youth Film Forum, take classes at the Dance Academy or the New Theatre. Gamers can compete in the World of Tanks tournament.
In Moscow on Saturday, an eight-kilometer route running from Red Square to Luzhniki Sports Complex will be filled with festive crowds.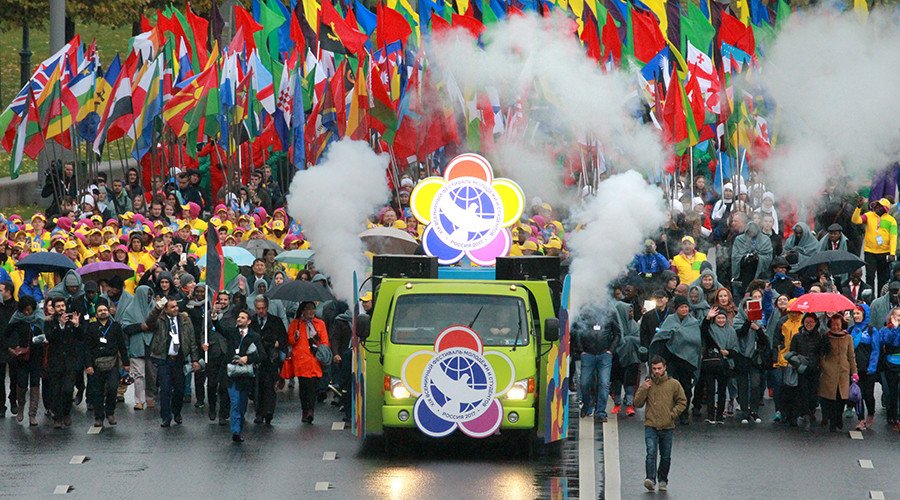 Up to 45,000 students from Moscow universities will take part. The program will include imitations of the world's most famous festivals, including Italy's Venice Carnival, the Dutch Tulip Festival, the Japanese Sakura Blossom Festival, Brazil's Carnival in Rio, India's Holi, and the Mardi Gras of New Orleans.
Around 5,000 volunteers from Russia and abroad will help organize the events.
Sochi will also host conferences where topics such as ecology, biodiversity, modern epidemics, and aviation of the future will be discussed.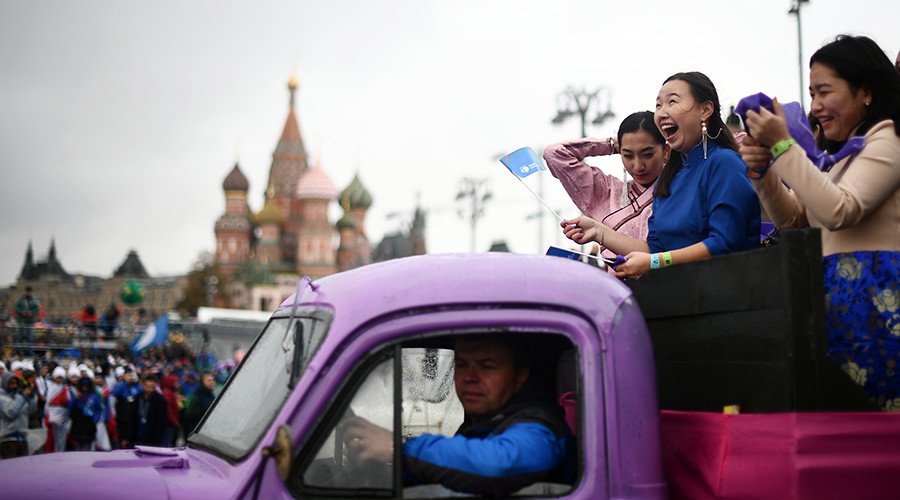 Spectators can observe the stunning skills of the Russian Falcons aerobatic team near Sochi Olympic Park. Pilots will perform Nesterov loops, barrel rolls, and other aerial maneuvers, a Russian Defense Ministry official told reporters on Tuesday.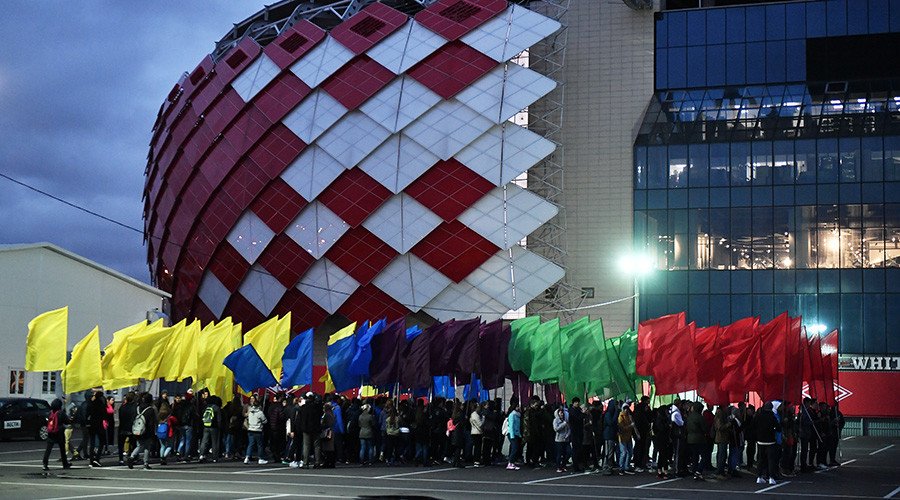 The motto of the 19th World Festival of Youth and Students (WFYS) is: 'For peace, solidarity and social justice, we struggle against imperialism. Honoring our past, we build the future!'
Hashtags #WeAreFuture and #ImFestival are being used to promote the event.
The idea to hold a mass festival for the world's youth was initially discussed at the World Youth Conference in London in 1945. The first WFYS took place in 1947 in Prague, which was then the capital of Czechoslovakia, with the slogan 'Youth for Peace!'
Budapest, Berlin, Bucharest, Warsaw, Vienna, Havana, and Pyongyang have been among the host cities of the festival during its 70-year history.
The biggest festival ever was held in Moscow in 1957. With 34,000 people from over 130 countries, it was one of the largest cultural and political events of the era.
You can share this story on social media: