Mad Max style? Ukrainian inventor turns tractor into 'apocalyptic' APC (VIDEO, PHOTO)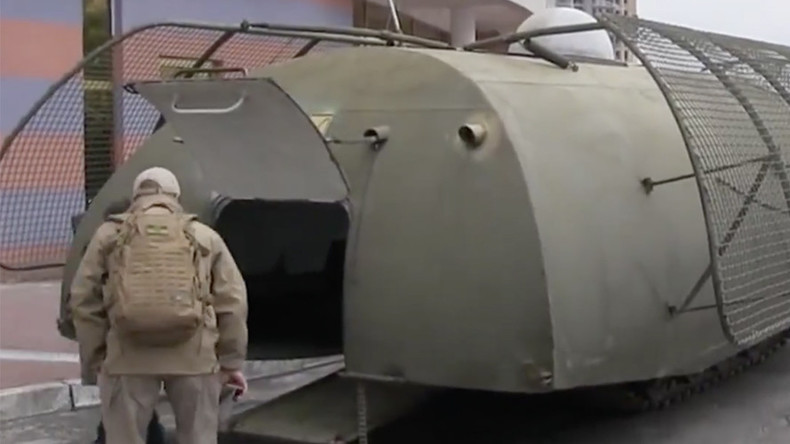 A Ukrainian farmer has created a bizarre-looking vehicle that would truly fit into the post-apocalyptic world of the Mad Max film series.
The contraption, originally an average tractor, was transformed into an armored personnel carrier with an unusual shape that resembles a missile.
The homemade vehicle, named 'Tortilla', was unveiled at the Arms and Security International Specialized Exhibition in Kiev between October 10 and 13.
Metal sheets are arranged around the tractor in a way that makes it look like a large missile.
Apparently for the purpose of additional protection, the inventor also attached a metal mesh around his construction.
The developer Boris Tkach said the vehicle was based on a Т-150K tractor.