Shooting in Istanbul leaves 1 dead, 2 injured – local media (PHOTO, VIDEO)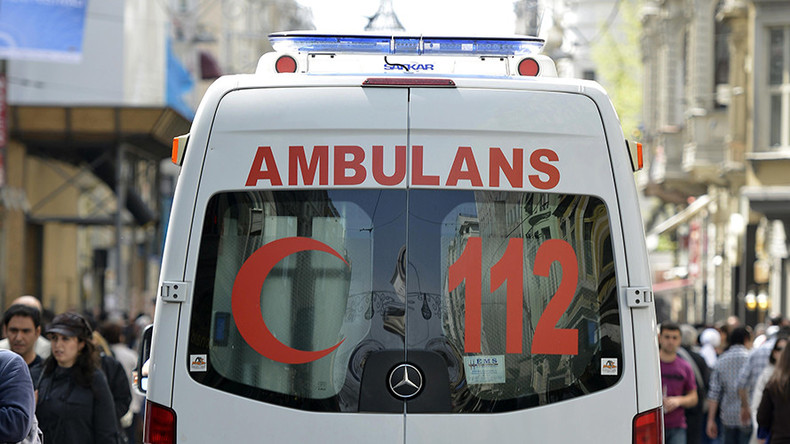 At least one person has been killed and two more injured in a shooting incident in Istanbul, Turkish media report.
A man armed with a hunting rifle assaulted a group of students in Istanbul's eastern Pendik district, Hurriyet daily reports.
The attacker injured three students, with one of them, a female student, succumbing to her injuries, according to the media outlet.
A photo and videos purportedly from the scene have been released online, showing first responders and blood on the ground.
The assailant reportedly attempted to commit suicide by cutting his wrists but was detained and taken to the hospital.
Local media reports that the attacker may have been driven by personal motives, as the schoolgirl who died in the attack was his ex-girlfriend. Reports suggest that the pair may have quarrelled shortly before the incident.
A video allegedly showing the arrest of Mustafa Y was posted on YouTube by the Tuerkiye daily.