'Google and YouTube now shape the news cycle around the world'
What happens in the mainstream press is echoed across news platforms like Google and Facebook. Young decision makers come out of academia, that's been molding minds for years to think in ways that please MSM editors, political analyst Charles Ortel told RT.
Potential collusion between the New York Times and YouTube has been exposed by the online investigation website Project Veritas.
Investigative group Project Veritas secretly filmed Earnest Pettie, the Brand and Diversity Curation Lead at YouTube, who said he works "on a team that does provide some human input into a lot of the machinery of YouTube."
RT spoke to Charles Ortel to discuss this alleged collusion.
RT: How damaging do you think these revelations are?
Charles Ortel: I think they are enormously damaging and hats off to [Project Veritas founder] James O'Keefe who I met several times and his group. I think they are doing fantastic work, they are doing investigative reporting. No doubt the story is going to be a lot deeper than we've heard in the first two parts [of the video released]. What we've seen so far is shocking for The Times and also shocking as it pertains to Google and YouTube that now wield enormous influence shaping the news cycle around the world.
RT: Is it ok for YouTube to manually place videos in trending lists that otherwise wouldn't get there?
Read more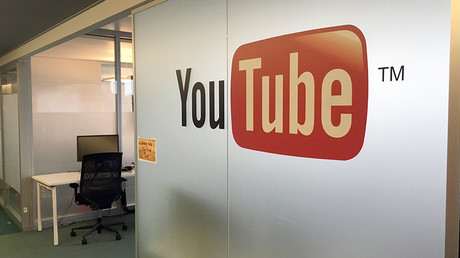 CO: I think that kind of stuff happens all the time today in the press. There was a study released about how much of the news in America during Trump's initial months as president has been negative, and I think over 90 percent of it was negative. So, what happens in our editorial newsrooms in the so-called mainstream press, is being echoed across the new news platforms which are really Google and Facebook. It should come as no shock. These are young people involved in these editorial decisions and writing. They've come out of academia that has been for many decades molding minds to think sloppily in ways that please the current editors at The Times and leaders of these organizations. It is not surprising in the slightest. But it cries out for attention and regulation.
RT: Is it all about getting the clicks, the likes? Is it all about the money?
CO: I think the deeper problem is this. When you think about the New York Times, it actually sells something, [subscriptions.] Google and Facebook which are so enormously powerful today and valuable, Google does have some products but in the main, what they are doing is convincing you and I and other people around the world to give away very valuable information about our search preferences, our contacts. Then they are monetizing that for the benefit of their investors. That is a business model I don't think is regulated in this country and across the world. Have you really given enough thought to - are you told how valuable the information you are giving up is when you willingly play around with Google or with Facebook. And I think the answer is no. Meanwhile, Zuckerberg and the big founding shareholders in Google are multibillionaires. I think there should be some serious inquiry into that.
UKIP MEP David Coburn, has described the possible collusion as "outrageous" but this kind of manipulation "has always existed".
"There're similar people moving between the world of journalism and the social media world. Obviously, there is going to be connections. And there is going to be the establishment wanting to get its tentacles into social media. It is a natural conclusion. There are people who think that social media is pure and untouched. I am afraid it is not."