US to pay $5mn for Estonia's new radar on Russian border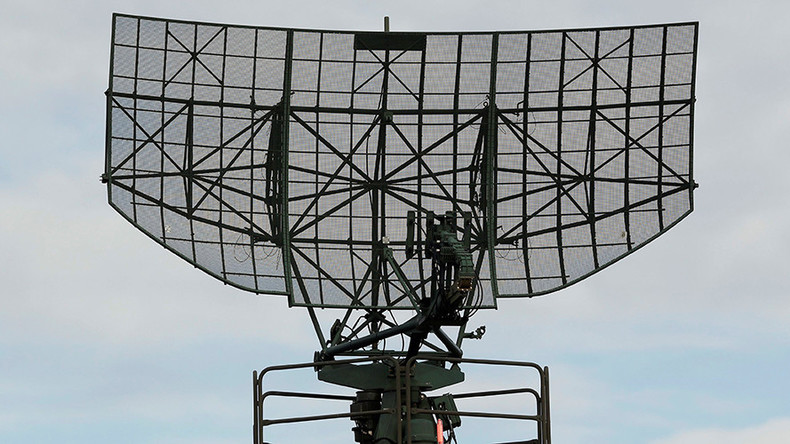 Washington plans to pour in $5 million into a radar facility to be erected at the Narva River, separating Estonia from Russia, Estonia's Interior Ministry said. The new complex is set to significantly expand surveillance in the border area.
The project costs will include the design and construction of radars, access roads and security systems in the easternmost point of Estonia, the town of Narva, sitting just across the river from the Russian city of Ivangorod.
Once completed, the facility will allow for "the immediate detection of activities near the border as well as processing of all incidents occurring at the border in real time," Estonia Interior Minister Andres Anvelt said in a statement Friday.
The US-funded radar is part of a $82 million project to bolster Estonia's border with Russia, which includes outfitting it with technical surveillance along its entire length.
The radar, Anvelt said, is crucial for Estonia's NATO allies as well.
"The building of the Eastern border is important for the whole of the European Union and NATO, besides Estonia, which is why it needs to be done thoroughly and in such a way as to last several generations of people," he said, adding that he welcomes the contribution from "good partners from outside."
READ MORE: Road to nowhere: NATO increased military presence in Europe
The construction of a surveillance station in the immediate proximity to Russia falls in line with NATO's continuing military build-up on Russia's doorstep, that has exacerbated since the reunification of Crimea with Russia in 2014. Estonia together with other Baltic States and Poland have repeatedly called for stronger NATO military presence to counter what it calls "Russian aggression."
Recently, four multinational battle groups consisting of some 4,500 NATO troops were deployed to Estonia, Latvia, Lithuania and Poland as part of Enhanced Forward Presence (EFP) to demonstrate "the strength of the trans-Atlantic bond."
The alliance constantly holds large-scale war games close to Russian border, with Baltic and North European countries being at the forefront of the effort.
Last month Latvia hosted the Steadfast Pyramid 2017 military drills, that saw 40 commanders from NATO member states heading to the Baltic country to oversee the exercises.
Lithuania has lately proposed a "military Schengen project," aimed at facilitating the movement of troops across Europe, which has already enlisted support of several European countries, including Estonia and Finland.
NATO's military activities near the Russian border have been repeatedly criticized by Moscow, which has accused the alliance of undermining the security balance with its eastward encroachment and military provocations.
"The West constructed its policy on the basis of the principle, 'If you are not with us, you are against us' and proceeded with a hideous expansion of NATO to the east," Russian Foreign Minister Sergey Lavrov said at the UN General Assembly in September.