Stealth & high-speed: Next-generation Russian assault boat revealed (VIDEO)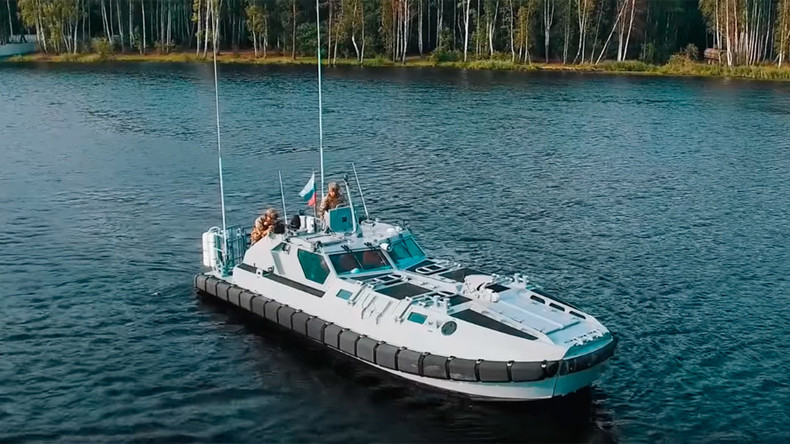 A video of a next-generation Russian assault boat in action has been revealed online. The boat is intended for high-speed delivery of naval assault groups, fire support, and patrol operations, with high maneuverability, speed, and stealth.
Project 02800 assault boats are suitable for high-speed naval operations and delivery of assault groups on shore. It can also provide fire support for marines and conduct patrol operations.
The boat has shallow draft and armored shell, and can reach a speed of 75kph, with excellent maneuverability. It can operate both on the open sea and near the coast.
Among its key advantages are stealth and on-board capability. The 10-meter long, 3.6-meter wide boat can hold 12 military personnel, which it is able to put ashore in the blink of an eye.
It was first presented by St. Petersburg's Ferrumland factory at the International Maritime Defense Show (IMDS-2017) in July.