US military halts some exercises with Gulf countries over Qatar diplomatic crisis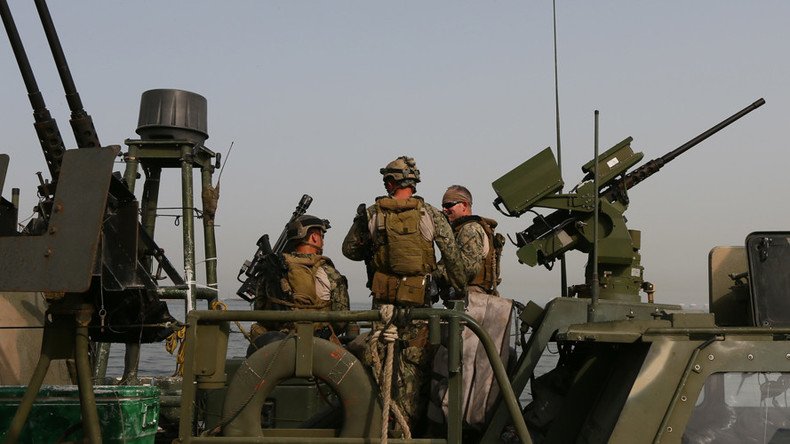 The US halted some military exercises with Gulf countries over the ongoing diplomatic row targeting Qatar, US Central Command told AP on Friday.
"We are opting out of some military exercises out of respect for the concept of inclusiveness and shared regional interests," US Central Command told AP.
"We will continue to encourage all partners to work together toward the sort of common solutions that enable security and stability in the region," Colonel John Thomas, a Central Command spokesman, added.
The Qatar diplomatic crisis started back in June when several countries, including Bahrain, Saudi Arabia, the United Arab Emirates, Egypt, and Yemen, cut diplomatic ties with Qatar, accusing it of supporting terrorism. Riyadh also accused Qatar of supporting Iran-backed militants.
The Qatari government has repeatedly denied all charges related to terrorism, calling the Gulf states' move a "campaign of incitement" which is "based on lies."
Doha sent a wide-ranging legal complaint with the World Trade Organization (WTO) to challenge the trade boycott by Saudi Arabia, Bahrain, and the UAE.
In September, Saudi Arabia suspended all communication with Doha after Qatari media allegedly misreported the contents of the phone talks on the crisis between the two states.
READ MORE: Arab League nations v Qatar: How it all started
Qatar hosts the US Al Udeid Air Base where over 10,000 American service members are stationed. Qatari soldiers regularly hold drills with US troops. The latest drills took place in June.
You can share this story on social media: