'No solid evidence': German prosecutors give up NSA spying probe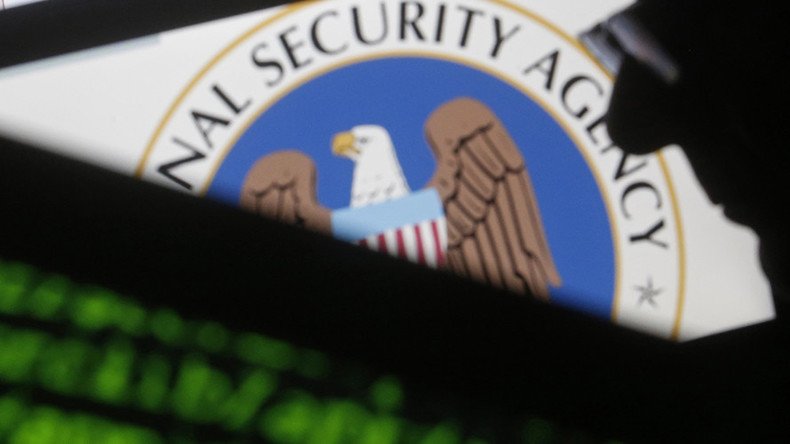 Prosecutors in Germany have found no reason to continue their preliminary inquiry into the NSA's alleged systematic spying on German citizens, saying that the leaks by Edward Snowden didn't provide good enough evidence of any crime to dig further.
The probe was launched in 2013 after Snowden revealed mass surveillance of phone and internet data by the American and British spy agencies in the US and abroad.
According to the leaked papers, Germany was among the prime targets of the NSA and GCHQ, with even Chancellor Angela Merkel having her phone tapped.
However, the investigation into US surveillance of Merkel was dropped in 2015 due to the claim being "unprovable in a court of law."
On Thursday, Germany's Public Prosecutor General Office said that it has aborted its larger inquiry into "the possible mass collection of telecommunication data of the German population by British and US intelligence services."
According to the prosecutors, they found "no reliable grounds" for accusations that NSA and GCHQ "illegally, systematically and massively monitor German telecommunications and internet traffic."
The "so-called Snowden documents" have provided information on the "techniques and capabilities" of the US spies, but included "no solid evidence of actual espionage activities carried out by the NSA in or against Germany," they said.
The prosecutors stressed that their assessment of the Snowden leaks was shared by other German government agencies, including the Federal Office for Constitutional Protection (BfV) and the Federal Office for Security in Information Technology (BSI).
Earlier this year, a parliamentary committee presented its own report on alleged NSA spying.
However, the document fell victim to political infighting between the parties and provided little clarity on the issue.
During the investigations, Green and Left MPs repeatedly pushed to have Snowden himself testify before the committee, but the initiative never received backing from larger parties.
Despite Merkel famously saying that "it's not okay for friends to spy on one another," it was revealed in 2015 that Germany itself was keeping tabs on other allied governments.
Earlier this year, Der Spiegel claimed that that the German Intelligence Agency (BND) had been spying on the White House, the State Department and the US military between 1998 and 2006.
At the same time, BND and BfV were also blamed of working closely with the NSA and assisting the Americans in their global surveillance program.
You can share this story on social media: