Ho ho no! 'Santa's grave' found under Turkish church (VIDEO)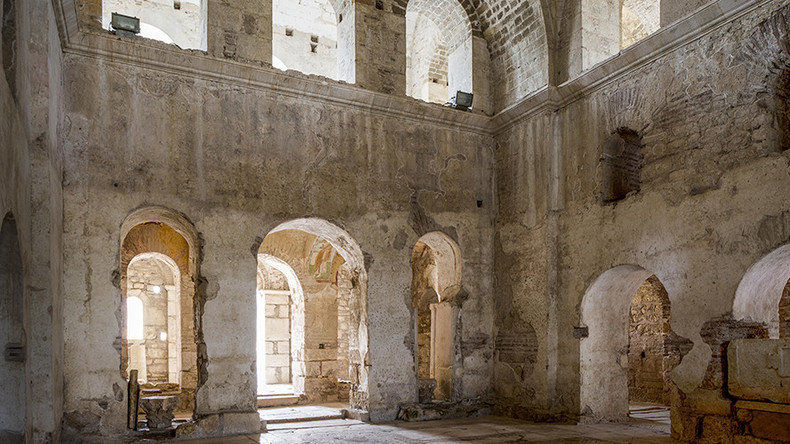 Archaeologists in Turkey believe they may have found the remains of St Nicholas – the 4th century Christian saint known popularly as Santa Claus.
Researchers in the southern province of Antalya found the grave site beneath St Nicholas church in the region's Demre district – an area formerly known as Myra and thought to be the saint's birthplace.
Speaking to Hurriyet Daily News, head of Antalya's Monument Authority, Cemil Karabayram, said that a digital survey of the area revealed a shrine below the surface of the church.
"We believe this shrine has not been damaged at all, but it is quite difficult to get to it as there are mosaics on the floor," Karabayram said.
READ MORE: 'EU failed us, Turkey doesn't need it anymore,' says Erdogan
Archaeologists are confident that the remains are under the church and will undertake a lengthy excavation process involving the loosening of each individual mosaic tile before lifting them all together in a special mold.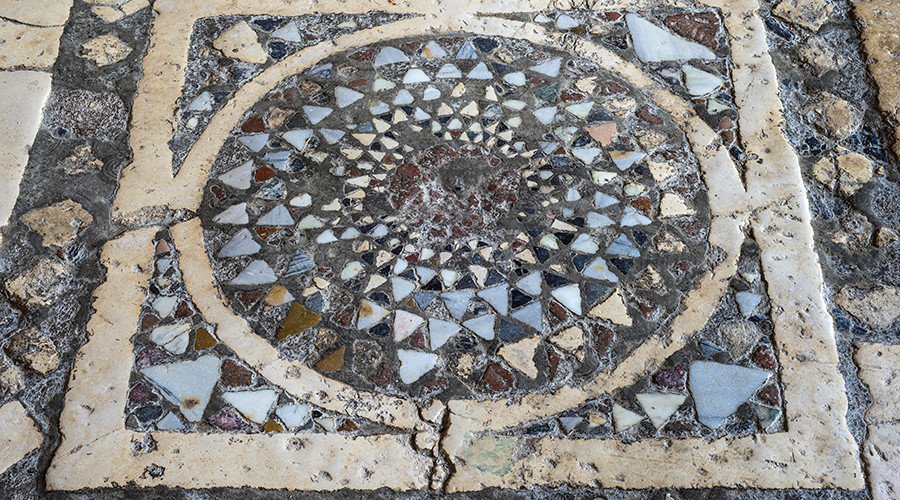 "We have obtained very good results but the real work starts now," Karabayram added.
RT.com has reached out to the research group for further comment.
Built in 520AD on the foundations of an older Christian church, the site was later flooded with silt and buried until 1862 when it was restored by Russian Tsar Nicholas I. The monarch then added a tower and other cosmetic changes to its Byzantine architecture.
The first excavations began at the church in 1988.
The latest research contradicts the long-held belief that the saint's bones were taken from Myra during the crusades in 1087 and brought to the Basilica di San Nicola in Bari, Italy.
Now, local experts believe the bones in the Italian church belong to an anonymous priest.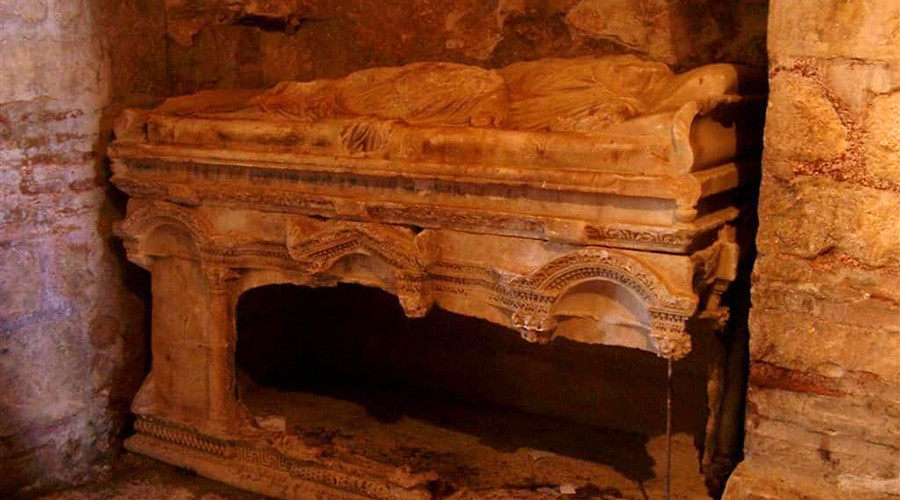 At the time of his death in 343 AD, Saint Nicholas was known for secret gift-giving, such as putting coins in people's shoes. This reputation led to his popularization as Father Christmas in 16th century Europe.
When Dutch migrants came to the US, they brought the tradition of 'Sinterklaas', their version of Saint Nicholas, providing the origins for the portly bespectacled man we know today as Santa Claus.