Motorbike explodes outside Jordanian military attache building in Paris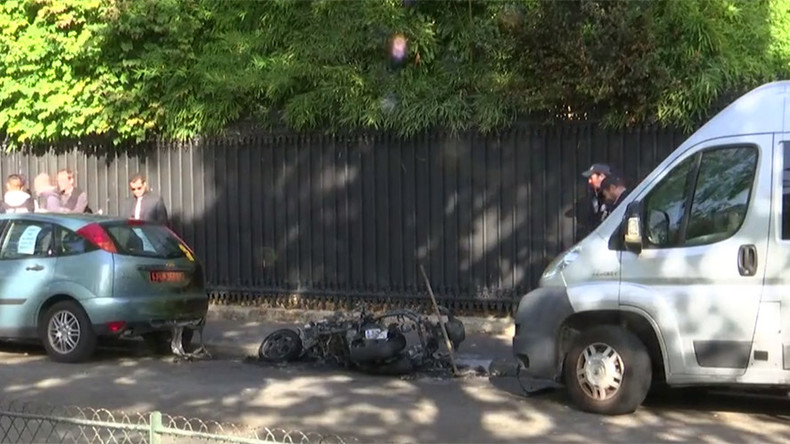 A motorbike has exploded in front of the Jordanian military attaché building in Paris Wednesday morning, Jordan's Foreign Ministry spokesman was quoted as saying by the state-run Petra news agency, Reuters reports.
The explosion caused minor damage to vehicles parked in front of the building, the Petra agency cited the spokesman as saying.
He added that the Jordanian ambassador in Paris was reassured about the safety of the workers in the mission, where no one was harmed.
The French Interior Ministry later confirmed the incident, adding that the cause of the blast is still unclear, Reuters reported.
The Jordanian embassy in Paris does not believe the blast was intentionally targeting Jordan, Reuters cited the embassy official as saying.
"A motorbike exploded in front of the building where the military attache's office is. The police are investigating," the embassy official said. "It doesn't seem to be an intentional act that is targeting Jordan."
You can share this story on social media: