Russia denies ISIS claims of two captured servicemen
Published time: 3 Oct, 2017 16:11
Edited time: 3 Oct, 2017 16:11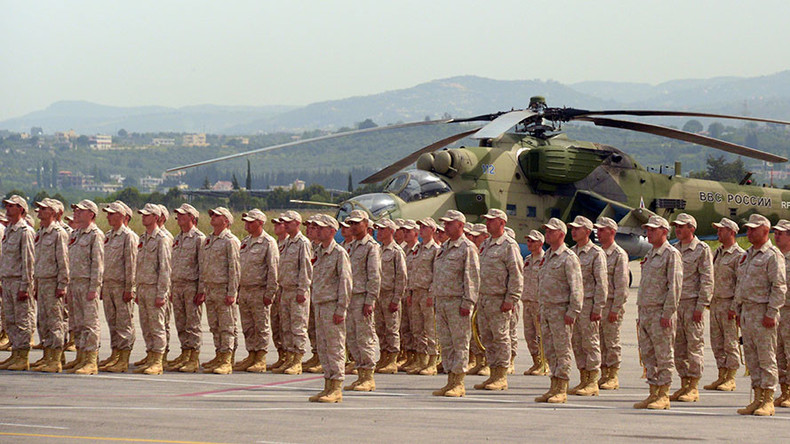 The Russian Defense Ministry has dismissed claims made by Islamic State (IS, formerly ISIS/ISIL) that is captured two Russian servicemen in Syria. The terrorist group released a footage purportedly showing the two captives.
There have been no incidents related to capture or loss of any servicemen in Syria, the Russian Defense Ministry said Tuesday.
"All servicemen of the Russian Armed Forces in the Syrian Arab Republic are carrying on with their duties," the ministry said.
IS terrorist group earlier released a video appearing to show two handcuffed captives wearing grey robes. One of the men speaks in Russian, naming himself and the other captive, who remains silent through the video. Both men bear marks on their faces consistent with beating. RT was not able to independently verify the authenticity of the footage.
Reports of the capture of the two Russian servicemen initially emerged last Thursday, as IS claimed they killed one soldier and captured two more during an offensive in Deir ez-Zor governorate. Then as now, the Russian Defense Ministry denied that any military personnel had been taken hostage.