'Unexpected' source of radioactivity from Fukushima disaster found – study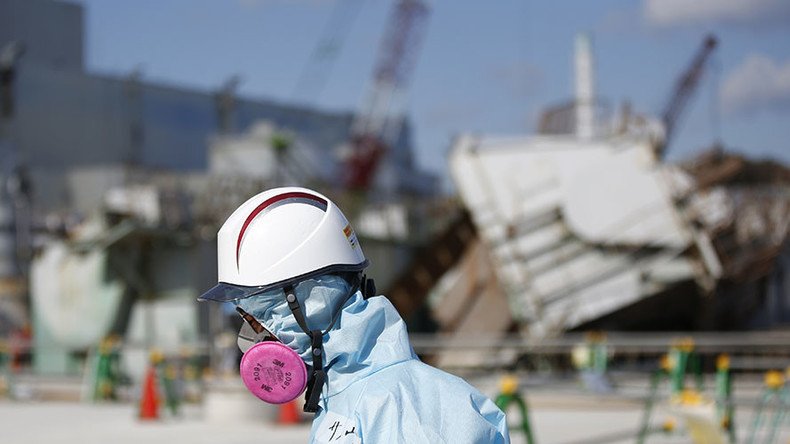 Six years on, consequences of the disaster at the Fukushima Daiichi nuclear power plant continue to uncover. Scientists say they've found new and "unexpected" source of radioactive material dozens of kilometers away from the site.
New radioactivity has been discovered in salty groundwater and sands beneath beaches up to 100km away from the disaster site, according to the findings published in 'Proceedings of the National Academy of Sciences' journal on Monday.
Researchers from Woods Hole Oceanographic Institution (WHOI) in the US and Japan's Kanazawa University revealed high levels of persistent cesium-137 in eight beaches, sampled for the study between 2013 and 2016.
These levels turned out to be up to 10 times higher than levels in seawater of the power plant harbor, according to the press release on the WHOI website.
"No one expected that the highest levels of cesium in ocean water today would be found not in the harbor of the Fukushima Daiichi nuclear power plant, but in the groundwater many miles away below the beach sands," one of the researchers, Virginie Sanial, said.
The radioactive element the scientists suggest traveled from the crippled plant with ocean currents days and weeks after the reactor meltdowns. The sand grains have been storing it for years, slowly emitting cesium into ocean.
The radioactive content could be originating from the 2011 disaster or nuclear weapons tests in the 1950s-60s. However, the research team also found another form of cesium which can only be Fukushima-derived.
"Only time will slowly remove the cesium from the sands as it naturally decays away and is washed out by seawater," Sanial said.
Despite the study showing that cesium doesn't pose a risk to public health, the research still warns of such unsuspected pathway and storage of contamination, which should be considered in nuclear power plant monitoring.
"There are 440 operational nuclear reactors in the world, with approximately one-half situated along the coastline," the study reads.
In March 2016, an 8.9 magnitude earthquake struck northeastern Japan, triggering a tsunami that caused meltdowns at three reactors of the Fukushima Daiichi Nuclear Power Plant.
The disaster forced some 160,000 people to flee their homes and left more than 18,000 dead, becoming the worst since the 1986 Chernobyl catastrophe.
You can share this story on social media: