Vietnam orders execution of former oil exec in massive corruption purge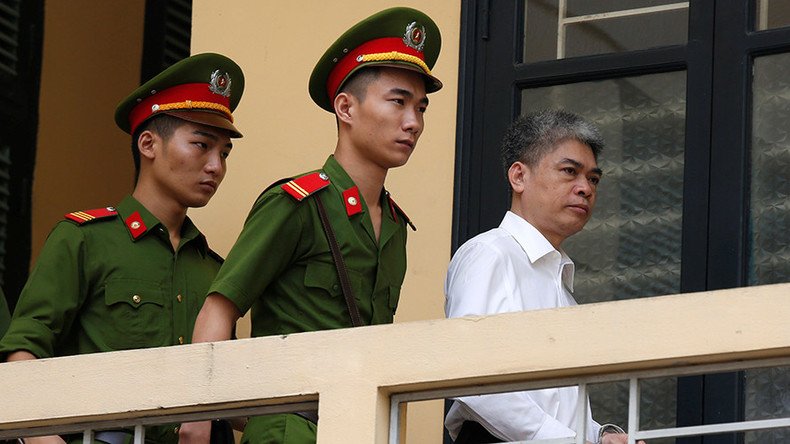 The former chairman of the state-run PetroVietnam has been handed a death sentence after being found guilty of embezzlement, intentionally breaking state rules on economic management and abusing his position and power.
Nguyen Xuan Son, who was arrested in 2015 by the previous administration of former Prime Minister Nguyen Tan Dung, maintains his innocence and will appeal the verdict.
In a mass trial of 51 senior officials and banking executives accused of graft and mismanagement which has resulted in losses of $69 million, the Communist Party of Vietnam has continued its massive crackdown on corruption within the country's financial sector. This is the first time in years that the death penalty has been given to such a high-ranking official, however.
Vietnam has one of the highest rates of executions in the world according to Amnesty international and has only recently replaced firing squads with lethal injections.
"According to a report of the Vietnam's Ministry of Public Security which became public in February 2017, 429 prisoners were executed between 6 August 2013 and 30 June 2016," Amnesty wrote.
Following a power struggle within the communist party last year, which led to Dung's ouster, authorities have engaged in a massive crackdown on corruption Reuters reports.
Son stood trial in his capacity as both the former chairman of the state-run oil company and as the former chief executive of Ocean Bank, which was bailed out and taken over by the Vietnamese central bank after it defaulted on debt repayments.
Another senior banking executive, Ha Van Tham, founder of Ocean Group and one Vietnam's wealthiest businesspeople, was sentenced to life imprisonment in the mass trial.
"Tham and Son's behaviour is very serious, infringing on the management of state property and causing public grievances, which requires strict punishment," said judge Truong Viet Toan as cited by AFP.
Other executives involved in the mass trial handed 18-month suspended sentences to 22 years in prison Reuters reports.
The head of state-run shipping firm Vinashin was also sentenced to death following major financial losses in February. Vietnam is ranked as one of the most corrupt nations in Asia.
You can share this story on social media: