DIY space exploration: Family launches GoPro into stratosphere, captures amazing footage (VIDEO)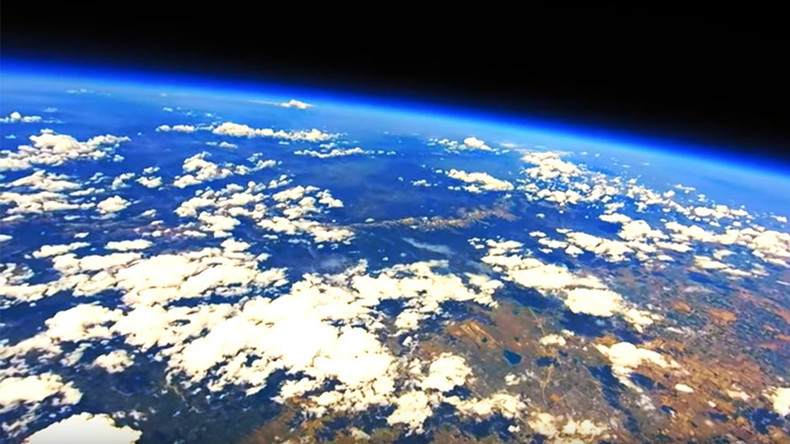 A Denver family has taken on NASA and launched a GoPro into the stratosphere, capturing the Earth in all its glory in an amazing video.
The Photos family launched their camera from Denver, Colorado, using a weather balloon, then patiently waited for it to deliver some stunning footage. The GoPro did not disappoint.
The footage captures the view of Earth from above, with several stars visible over the edge of the Earth as well. The stratosphere begins about 10 miles (16 km) above the ground.
"I sent a GoPro to the stratosphere on a weather balloon over Denver Colorado," Kevin Photos explained. "You can see Denver, the Rocky Mountains, Great Plains, DIA, and several other man-made and natural phenomena!"
The video also captures the GoPro's shaky descent to the ground. The Photos family planned ahead, and lovingly wrapped the camera in Styrofoam and toilet paper rolls to protect it. They also attached a GPS tracker, the Denver Channel reports.
Unfortunately, the camera crashed onto a residential street after making its way back to Earth. The family managed to retrieve the memory card, but the camera wasn't so lucky.
You can share this story on social media: