'I'll burn her & her car': Saudi man arrested for threatening women drivers
Only days after King Salman of Saudi Arabia issued a royal decree ending the ban on women driving a man was arrested for allegedly threatening women taking to the road.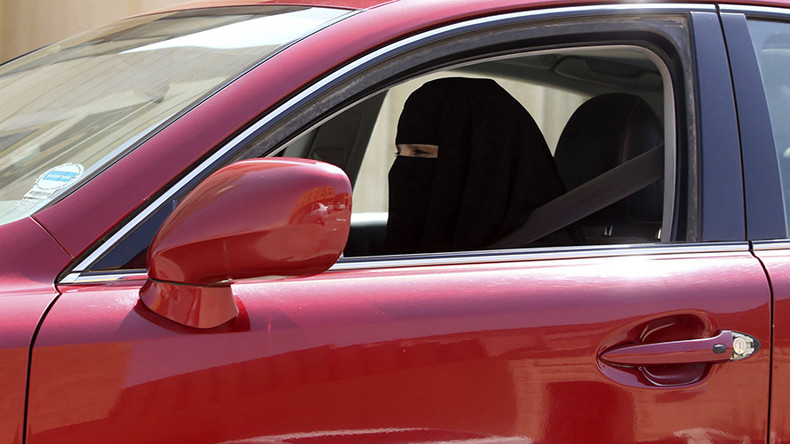 The country's interior ministry announced the man's arrest on Twitter on Friday, stating that the unidentified individual had been referred to the public prosecutor.
شرطة المنطقة الشرقية تقبض على المتهم بتهديد النساء اللاتي يسقن المركبات ، وتحيله للنيابة العامة.

— وزارة الداخلية (@MOISaudiArabia) September 29, 2017
"I swear to God, any woman whose car breaks down – will burn her and her car," the man said in video shared on social media, Reuters reports.
Citing police sources and local media, Reuters reports that the man was in his 20s and that his arrest had been ordered by the governor of the Eastern Province. It's unclear what punishment the man will face if found guilty.
Earlier this week, the Saudi King issued a decree ordering the interior minister to draft and adopt necessary amendments to the traffic regulations. The new rules are expected to come into force on June 24, 2018.
After decades of gender segregation, the ruling Saudi monarchy has seemingly relaxed its attitude towards women.
On Saturday, hundreds of women were permitted entry to the King Fahd stadium in the capital, Riyadh. This is normally forbidden due to strict public segregation rules under the Wahhabi brand of Sunni Islam which informs Saudi law.
Earlier in the month, a Saudi cleric was slammed for saying that women don't deserve to drive because they "only have a quarter of a brain." Sheikh Saad Al-Hijri was banned from performing his religious duties because of his comments.
You can share this story on social media: