NASA probe gets 'revolutionary' heat shield for sun-exploring mission (VIDEO)
Published time: 29 Sep, 2017 09:08
Edited time: 1 Oct, 2017 11:25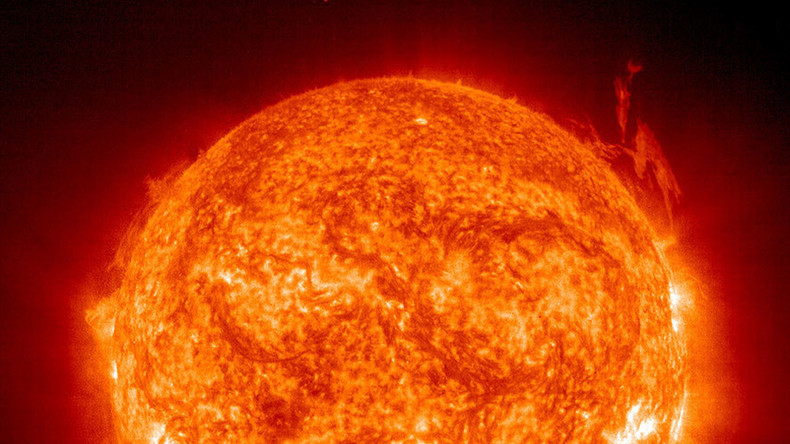 NASA's Parker Solar Probe, the first spacecraft that will fly directly into the Sun's atmosphere, has been installed with a "revolutionary" heat shield.
The media were invited to the Johns Hopkins Applied Physics Laboratory in Laurel, Maryland, to watch as the thermal protection system was attached to the spacecraft to test for alignment – which is the first and only time the probe will be protected by the shield until just before its launch.
READ MORE: NASA satellite captures rare X-class solar flare exploding into space (VIDEO)
The thermal protection system is a 4.5-inch-thick, eight-foot diameter, carbon composite shield that is made to withstand the soaring temperatures of 2,500 F while at the sun's outer atmosphere, the corona.
The spacecraft's extreme mission will explore the Sun's outer atmosphere and make "critical observations that will answer decades-old questions about the physics of how stars work," says NASA.
The US space agency hopes the data collected from the mission will improve forecasts of major space weather events that have an impact on life on Earth, as well as satellites and astronauts in space.
READ MORE: Sun explosions & space hurricanes: The silent threat to global communications systems
The probe is scheduled for launch on July 31, 2018, from the Cape Canaveral Air Force Station in Florida.