'Cannibals & murderers': Pyongyang's shocking anti-US propaganda prints revealed (GRAPHIC IMAGES)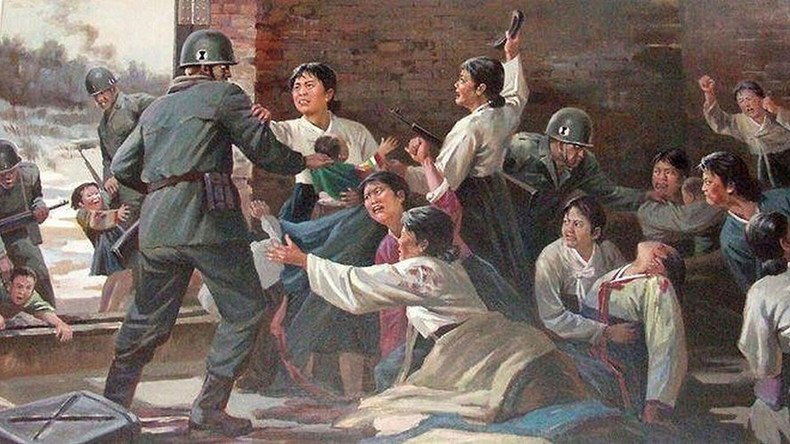 Tensions between the US and North Korea are rapidly escalating with both countries engaged in a bitter war of words. Gruesome sketches showing alleged US atrocities that Pyongyang uses in its propaganda campaign against Washington have been published online.
The graphic prints, showing US soldiers executing North Koreans, setting dogs on civilians, torturing women and leaving children to die during the 1950-1953 Korean War, constitute part of a collection of the North Korean Museum of American War Atrocities. They are believed to be mostly created around 2005.
Located in the town of Sinchon in the North's south-western South Hwanghae Province, the museum commemorates what Pyongyang claims to be the Sinchon Massacre that reportedly claimed the lives of more than 35,000 people.
The Sinchon Massacre was committed in 1950 primarily by South Korean forces with the active collaboration of the US military, according to the North's narrative. The atrocities reportedly lasted for about 52 days and left a quarter of the town's population dead. According to some reports, the US Air Force also used illegal bacteriological weapons in the area.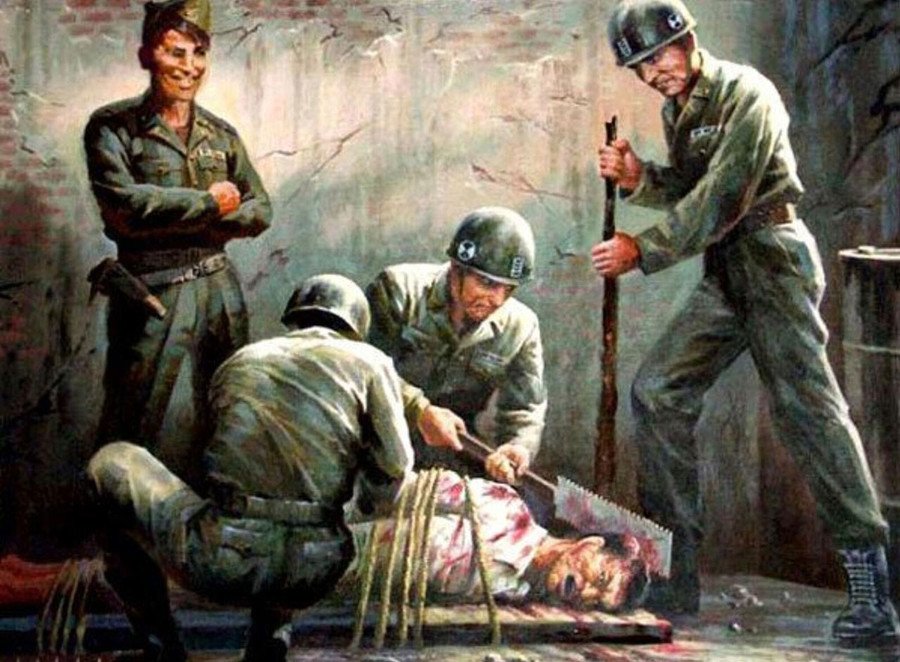 The pictures featured in the museum established in the town that has since been turned into national shrine and now a cornerstone of the North Korean propaganda machine, show American soldiers directly participating in various atrocities against North Korean civilians.
In one picture, American soldiers are shown torturing a North Korean woman by removing her teeth with pliers while another one depicts them burning a man with hot metal. Other disturbing pictures show US servicemen slicing a man's head with a jagged blade, driving a nail into the head of a female prisoner and burning a man at stake.

The gruesome images also show US soldiers leaving a toddler to die in a mass grave, while burying civilians that were apparently shot dead. One shows them holding a gun to an infant girl's head as she weeps at the sight of her dead family on another.
Further shocking drawings show US forces taking North Korean children from their mothers and kicking bound women and children into a trench in the ground with an apparent intention to bury them alive.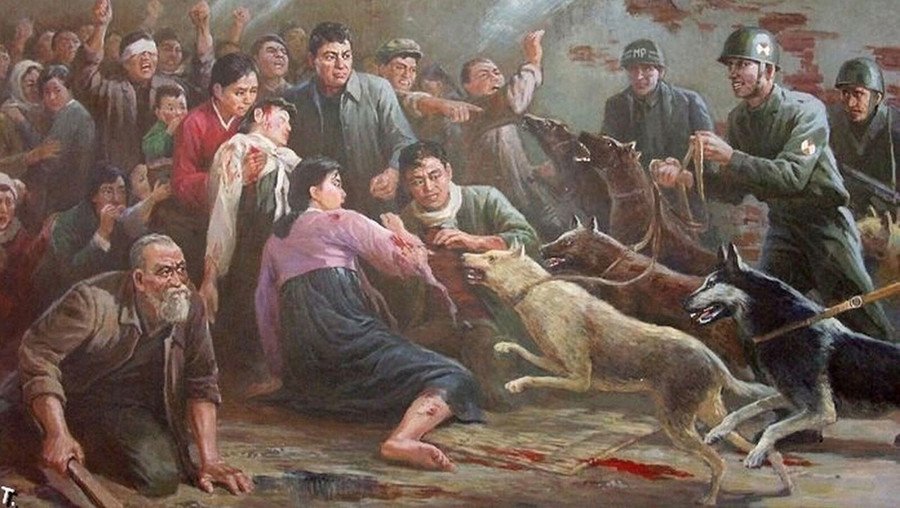 Established in 1958, the grim museum that also exhibits personal belongings of those who are claimed to have fallen victims to the Sinchon Massacre atrocities, has repeatedly been visited by the North Korean leaders.
Kim Jong-un visited the venue in 2014 together with his sister. At that time, he reportedly denounced Americans as "cannibals and murderers seeking pleasure in slaughter."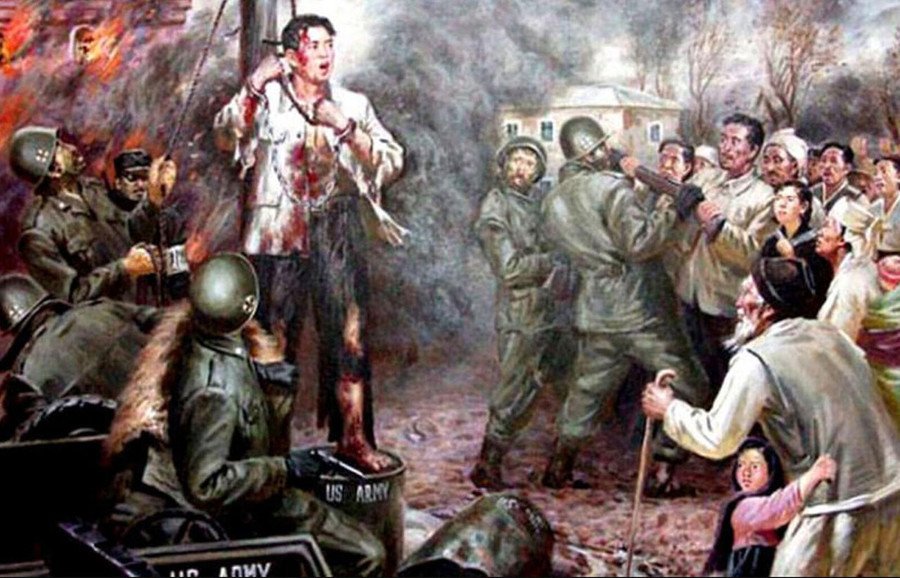 Tensions around the Korean Peninsula continue to escalate following the North's nuclear and missile tests in early September. Earlier Thursday, the North Korean KCNA state news agency reported that nearly five million people have volunteered to join or re-enlist in the North Korean military to fight the US.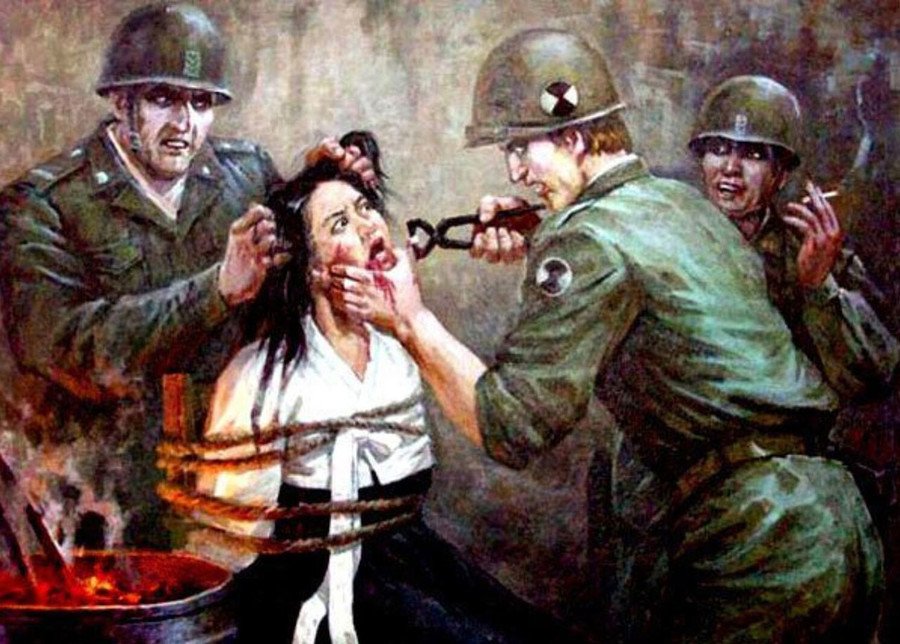 The news came after Kim vowed to "tame" US President Donald Trump "with fire." The day before, Trump said the US is ready to strike North Korea if necessary with "devastating" consequences for the Asian country.
On September 19, Trump threatened to "totally destroy" North Korea, a country with 26 million people, in his first UN address. He also later said that the North Korean leader "won't be around much longer."
Not to be outdone, Pyongyang has also fired off equally aggressive statements. On September 25, the North Korean foreign minister Ri Yong-ho accused the US of "declaring war" and said North Korea now has "the right to shoot down US strategic bombers even when they are not inside the airspace border of our country."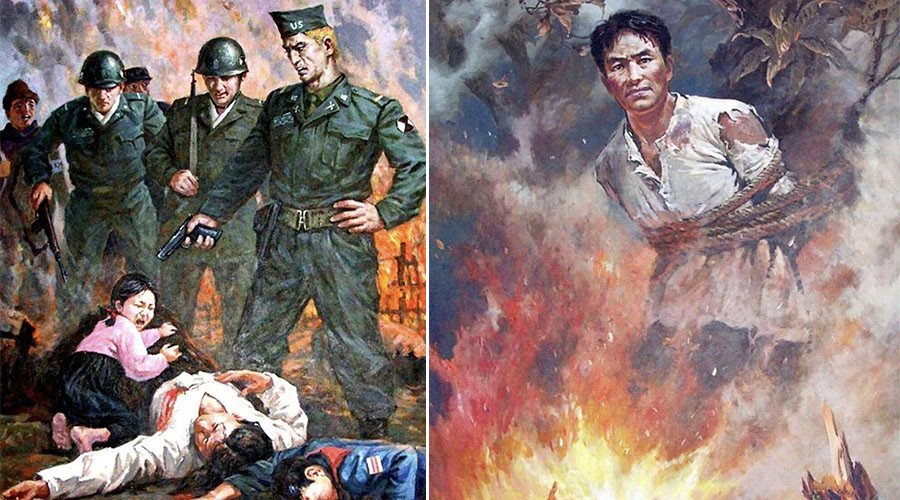 As Pyongyang and Washington are whipping up tensions, Moscow and Beijing are urging calm. Russia and China are calling for the implementation of the so-called "double freeze" initiative that envisages North Korea suspending its nuclear and missile program in exchange for the US and South Korea abandoning their military exercises in the region.
The US, however, continues to reject this proposal.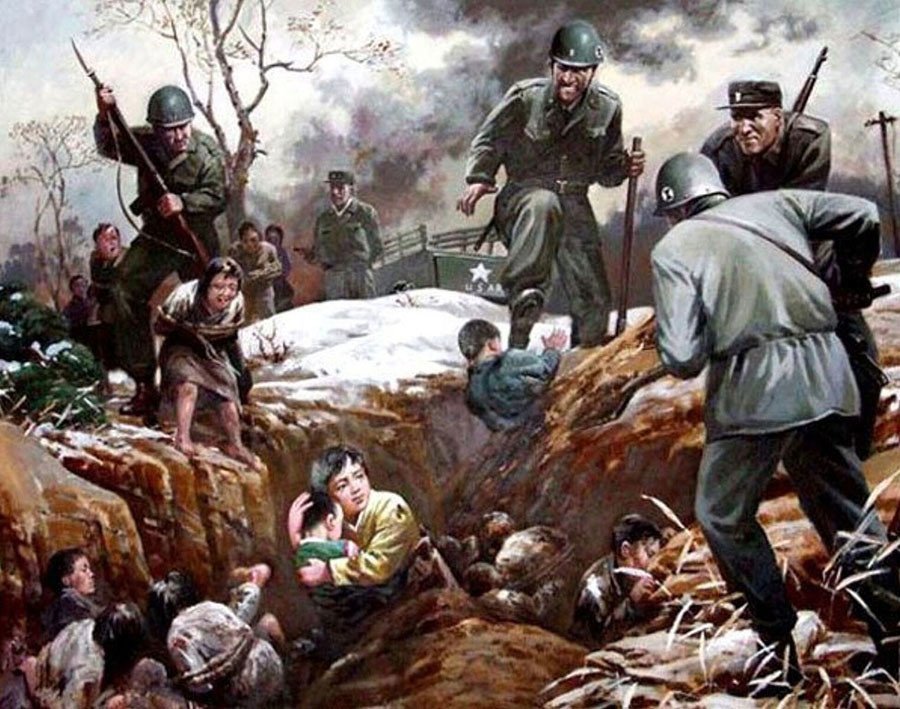 You can share this story on social media: