Italian woman marries herself in lavish 'sologamy' ceremony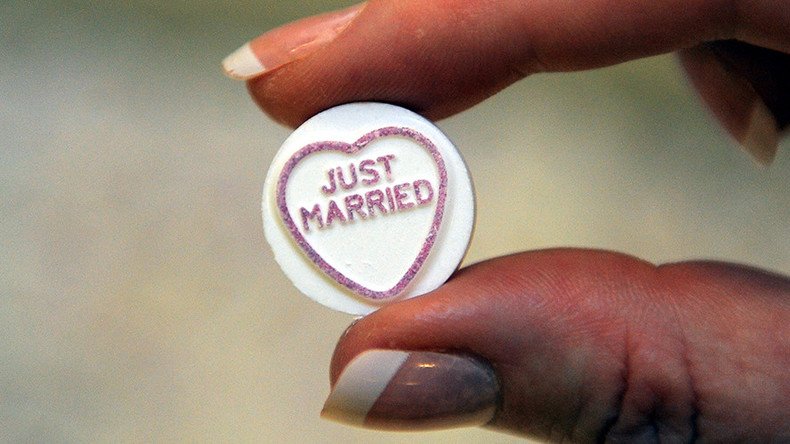 An Italian bride has ditched the traditional two-person approach to marriage by hosting a bizarre solo wedding.
Lissone resident Laura Mesi invited 70 guests to a farmhouse in Vimercate, north of Milan, Monday to see her walk down the aisle resplendent in a Swarovski diamond encrusted wedding dress – the only thing missing, however, was a groom.
Mesi told Il Giorno national newspaper that she made the decision to marry herself after failing to find a suitable husband before the age of 40.
Known as 'sologamy,' advocates of self-marriage claim the non-legally binding union can help foster a better understanding of oneself and "harmonize your external relationships."
"I feel [like] a healthy person… and happy and I have a good opinion of myself," Mesi said following a lavish ceremony involving a three tier wedding cake.
"Some people might criticize me, but I'm convinced that I have done nothing wrong. I'm so happy and above all I crowned my dream."
The single spouse admitted that she could marry someone in the future, but she said that her happiness does not depend on it.
You can share this story on social media: