Crowds fill Tehran for funeral of 'iconic martyr' executed by ISIS (PHOTOS, VIDEO)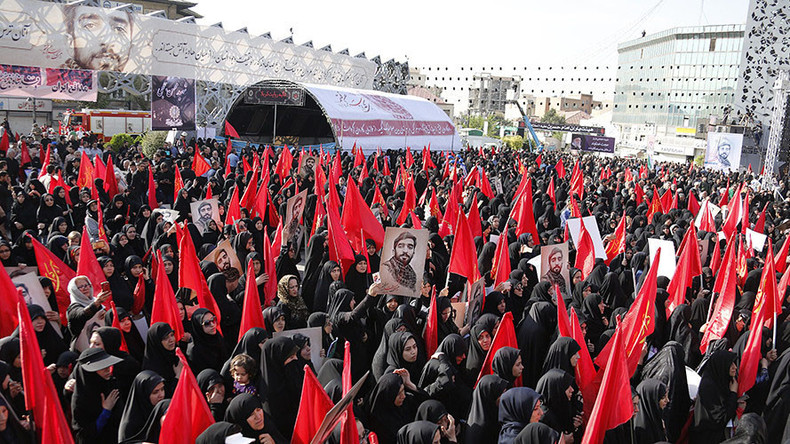 Thousands of black-clad Iranians have filled the streets of Tehran for the funeral procession of 25-year-old Revolutionary Guard Mohsen Hojaji who was captured and killed by Islamic State in Syria last month.
The crowd carried black flags for mourning, red flags symbolizing martyrdom as well as photos and flowers. The casket carrying the military advisor was honored by the country's Supreme Leader Ali Khamanei along with senior politicians and military leaders.
"God emboldened Hojaji as an evidence of numerous young people willing to fight and be killed defending Islam," Khamenei said in a statement.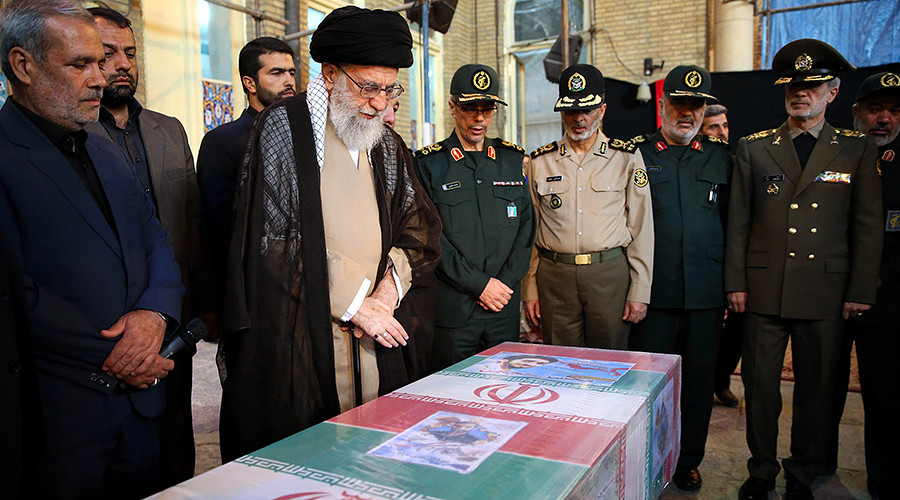 In a religious culture that emphasizes sacrifice, Hojaji has become a symbol of Iran's involvement in the Syrian conflict where its military has advised and fought alongside the forces of president Bashar Assad.
ISIS (IS, formerly ISIS/ISIL) terrorists captured him in a surprise attack in eastern Syria on August 7 and beheaded him two days later. His martyrdom status is an unintentional consequence of the videos released by IS which show a defiant Hojaji, wounded, but walking unbowed knowing that death is inevitable.
"Look at the still from the video, there is no sign of weakness despite him being shot and captured," said his widow Zahra Abbasi, 23, who has been left with his son, in an interview. "There is no fear in the eyes. It is all bravery, courage. He is like a mountain."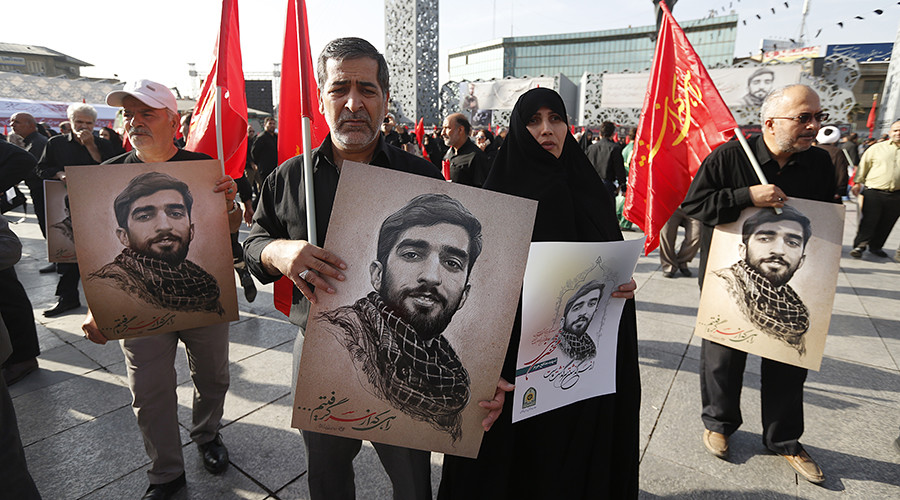 The image has been reprinted thousands of times, and reproduced in stylized artworks and tributes to the "iconic martyr," as the establishment and media have united behind a previously underreported engagement in Syria that is now being highlighted as a national and religious cause.
Hojaji's body was handed back by IS on August 31 as a result of a ceasefire between Hezbollah, an Iranian-affiliated Lebanese militia and the Sunni Islamist group, agreed last month.
The soldier's remains will be interred in his hometown of Najafabad, 400 km south of Iran Thursday.