'Dying of hunger': Deir ez-Zor civilians receive aid after Russia builds Euphrates bridge (VIDEO)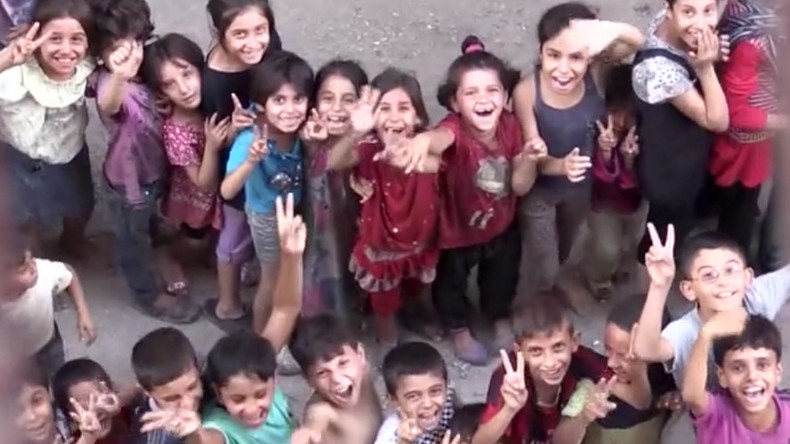 Desperate civilians in Syria's Deir ez-Zor are welcoming convoys of humanitarian aid, after the Russian military built a bridge over the Euphrates River. Some children are now able to eat certain fruits for the first time in their lives.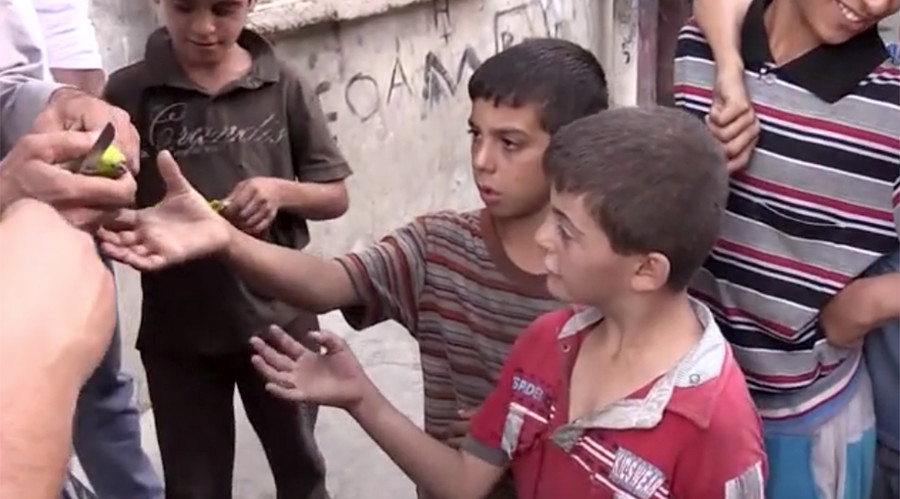 RT's Murad Gazdiev traveled to the city to speak with residents who were overjoyed at the sight of food and other supplies, many of which they hadn't seen for years. He also witnessed enthusiastic children lining up to eat bananas for the very first time.