At least 16 killed, 8 injured in drug rehab center shooting in northern Mexico – media (VIDEOS)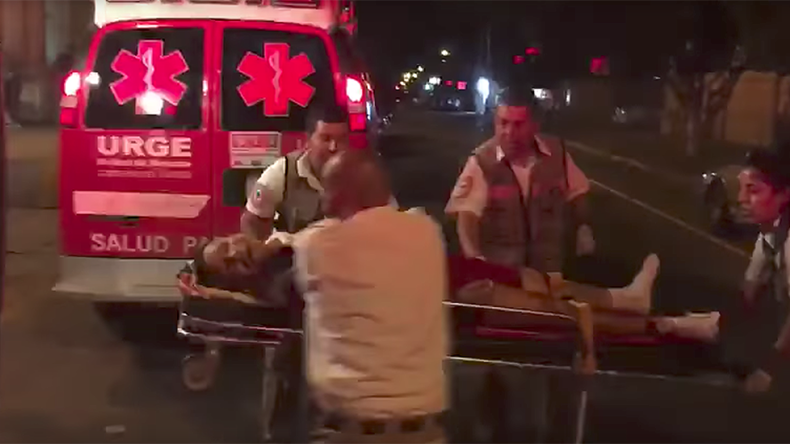 At least 16 people have been killed and eight others injured after an armed group attacked a drug rehabilitation center in the Mexican state of Chihuahua, local media report, citing authorities.
The incident took place in the city of Chihuahua, the capital of the state of the same name, at around 9:50pm local time.
Increíble que un canal de televisión chino tenga más cobertura por masacre en centro de rehabilitación en Chihuahua que la prensa mexicana. pic.twitter.com/CddieQWWgr

— Agente Truffaut (@AgenteTruffaut) September 27, 2017
Five men and one woman are in serious condition, according to state prosecutors cited by El Universal.
Footage posted online by Tiempo shows police and ambulances arriving at the scene.
According to witnesses cited by Tiempo, the gunmen arrived the building in a white sedan and began shooting with AK47s.
A separate video posted by El Diario de Chihuahua shows an injured man being transported from an ambulance into a hospital.
It is estimated that about 25 people were inside the center when the attack occurred, according to Infobae.
The army and police from city, state, and federal branches have set up checkpoints in search of those responsible.
The state of Chihuahua, which borders the US, has seen some of the worst violence associated with Mexico's battle against drug trafficking.
At least half a dozen attacks have taken place at drug rehabilitation centers in the state over the past decade, according to AFP. The attacks are generally conducted by gang members settling scores with rivals hiding inside the centers.
More than 200,000 people have died or disappeared amid violence across the country since the Mexican government launched its war on the cartels in 2006.