'Fired, you are': Saudi official sacked over image of Yoda near King Faisal in textbook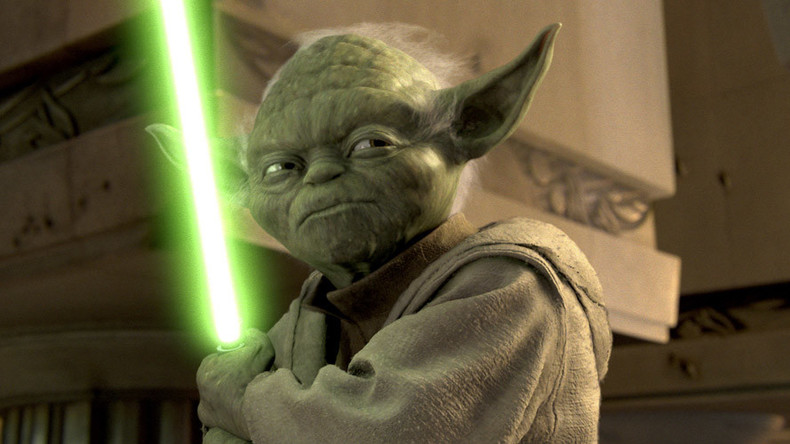 An image of the iconic Star Wars character, Yoda, which made it inside a textbook in Saudi Arabia, has led to the dismissal of a senior education official and the supervisors who approved the material.
On Tuesday, several Saudi outlets, including Okaz and al-Madinah Arabic daily papers, reported that the education minister had fired the undersecretary of the Curriculum and Educational Programs Department, Mohammed bin Attiyah al-Harthi, as well as other officials who oversaw the review and approval of the textbooks.
The move was prompted not only by the Yoda flop, but also other errors found in history, chemistry, English language, religious education and other textbooks, reports say.
Last week, the Saudi Education Ministry recalled 10th grade social studies textbooks after a photoshopped image of Yoda, seated next to King Faisal at the signing of the UN Charter in 1945, was found inside.
The picture was created by a Saudi artist nicknamed Shaweesh as part of the 2013 series, mixing historic photographs with famous pop culture characters.
The artist said he came up with the idea while looking through photo archives, saying that he thought that they needed "something fun, something that makes it less depressing."
"I am the one who designed it, but I am not the one who put it in the book," Shaweesh told the New York Times.
It's unclear how the image of Yoda appeared in the textbook, but the mistake quickly went viral, leading to Education Minister Ahmed Al-Issa apologizing on Twitter.
In his earlier interview with Okaz, Harthi blamed his critics for exploiting the situation with the errors to achieve fame and said he would still be loyal to the kingdom despite his dismissal.