N. Korea says rockets to US 'inevitable' after Trump insults Kim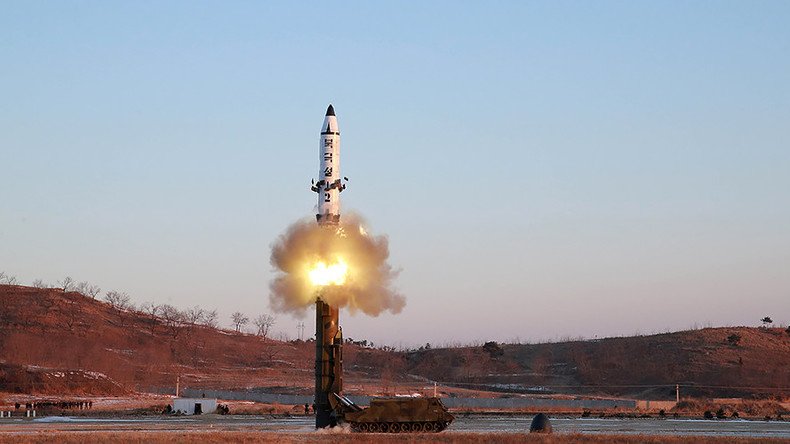 The bad-mouthing by the US president only makes a North Korean strike on the US "inevitable," while the sanctions would not move Pyongyang's resolve to develop nuclear and missile weaponry "by an inch," according to the North Korean Foreign Minister.
The insults dished out by US President Donald Trump against North Korea's leader, Kim Jong-un, make "our rocket's visit to the entire US mainland inevitable," North Korean Foreign Minister Ri Yong Ho told the UN General Assembly on Saturday.
The leaders of the two countries have been exchanging fiery speech lately, with Donald Trump calling the North Korean leader "rocket man" and a "madman," while Kim Jong-un branded Trump a "mentally deranged US dotard."
The North Korean Foreign Minister has joined his country's leader in the name-calling, branding the US president a "mentally deranged person full of megalomania" in possession of a "nuclear button."
Not only will the insults from Donald Trump fail to shake Pyongyang's resolve to pursue its nuclear and missile programs, but the UN-imposed sanctions will also fail, Ri Yong Ho stated.
"It is only a forlorn hope to consider any chance that the DPRK (North Korea) would be shaken an inch or change its stance due to the harsher sanctions by the hostile forces," the foreign minister said.
North Korea's ultimate goal, according to the minister, is reaching a strategic "balance of power with the US."
"Through such a prolonged and arduous struggle, now we are finally only a few steps away from the final gate of completion of the state nuclear force," he told the UN General Assembly.
Donald Trump himself is on a "suicide mission," the North Korean Foreign Minister stated, apparently replying to the US president's remark who said that Kim Jong-un was on such a mission.
You can share this story on social media: