French-Algerian millionaire vows to pay burqa ban fines for Muslim women in Austria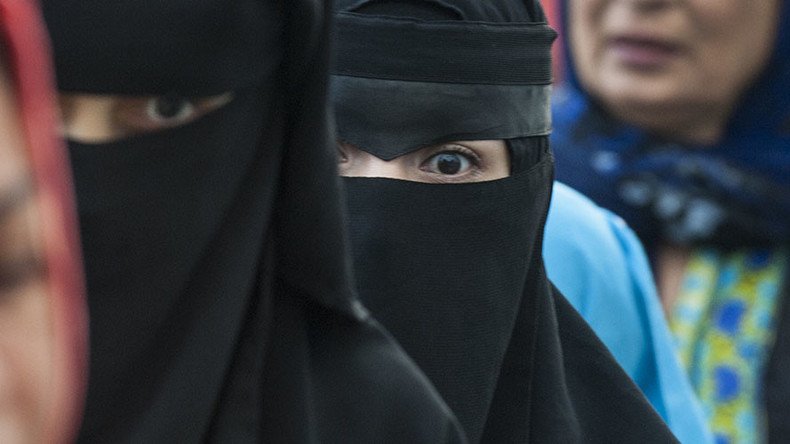 A French businessman of Algerian origin has called on Muslim women to defy the face veil ban in Austria, offering to pay all their fines. This comes two weeks before the ban enters force.
"I am reaching out to all women in Europe and especially to women in Austria who voluntarily wear the burqa, I will always be there and pay the fines," Rachid Nekkaz, a French property dealer and a millionaire with Algerian roots, who says he is not personally a "face veil advocate," told the Austrian Servus TV in an interview seen by Reuters. The interview will be aired on Thursday evening.
"If one accepts religious freedom, one must also accept the manifestations of religion," he also said, adding that he seeks to protect the people's right to openly demonstrate their religious beliefs, the Austrian APA news agency reports.
Nekkaz already pays fines for Muslim women wearing face veils in public places in defiance of the ban in such countries as France, Belgium, the Netherlands and Switzerland. He even established a special organization called "Touche pas à ma constitution" (Do not touch my constitution) that settles these bills.
According to Nekkaz, he already spent around € 300,000 ($360,000) covering face-veil fines in various countries.
His proposal, however, was slammed by Austrian authorities. Austrian Foreign Minister Sebastian Kurz already threatened the businessman with charges over "incitement to commit an offense."
"We would certainly not let it happen," Kurz said, adding that "those who would wear the niqab or burqa in Austria should expect to face the consequences," APA reported.
The minister, who is also a leading candidate of the Austrian conservative Austrian People's Party (OVP) at the forthcoming parliamentary elections, said that Nekkaz's words should be examined for whether they constitute an "administrative offense," adding that the millionaire could also "face appropriate consequences."
"We will not tolerate any symbols that are aimed at establishment of a parallel society [in Austria]," Kurz said.
Austria approved the ban on full face veils in May, as part of a large "integration law" which the Foreign Ministry says is aimed at encouraging people to assimilate into Austrian culture. The legislation comes into force on October 1.
However, the legislation called the "Anti-Face-Veiling Act," which is also commonly referred to as a "burqa ban," covers not only the conservative Muslim headwear, such as burqa or niqab. People wearing balaclavas, covering their faces with scarves or even wearing medical masks without sufficient reasons could also be found in violation of the new law.
You can share this story on social media: