Asylum seeker 'frustrated at slow access to cash' set bank on fire in alleged arson attack (VIDEOS)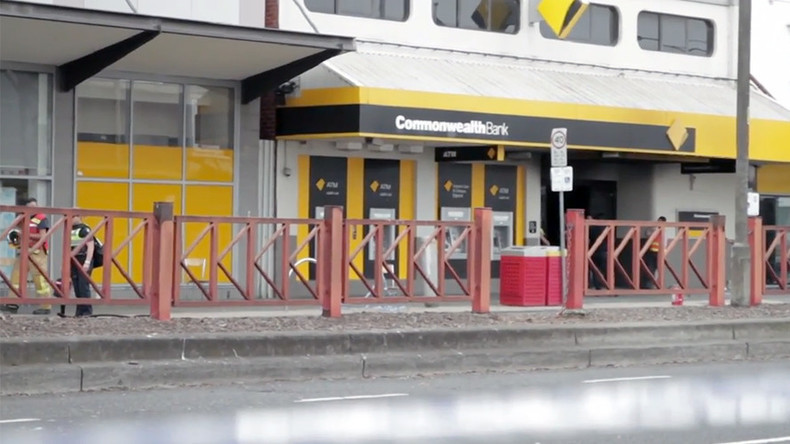 Graphic CCTV footage shows the spine-chilling moment a man appears to launch an arson attack on a suburban bank in Melbourne, Australia.
The footage appears to show asylum seeker Nur Islam pouring a drum of gasoline over the foyer floor of the Springvale branch of Commonwealth Bank in the southeast of the city. As people begin running towards the door, Islam stands in the center of the puddle and ignites the fuel with a cigarette lighter.
Appearing at Melbourne Magistrates Court Tuesday, Islam said he bought the fuel from a nearby service station after becoming frustrated at the length of time it was taking to withdraw the balance of his account.
The $2.5million building was extensively damaged and 33 people injured in the November 18 blaze. Four were left in a serious condition. Islam, meanwhile, suffered burns to 60 percent of his body.
The accused pleaded not guilty to 33 charges of intentionally causing injury and serious injury. He faces a total of 108 charges, including arson and property damage.
READ MORE: 'Working with people who confuse Austria & Australia is hard' – Putin on US establishment
His lawyer, Barnaby Johnson, argued for the court to view his client in a more sympathetic light, saying that the footage proves Islam "deliberately lit himself" on fire.
"He suffered the most significant and catastrophic injuries as a result of this incident," Johnson added.
Islam, a native of Myanmar and considered an "unlawful non-citizen" in Australia, will undergo a mental health assessment before standing trial at the County Court of Victoria.
He will have another pretrial at the court hearing Wednesday.