Crew likely inside 'virtually intact' WWI German U-boat found off Belgian coast (VIDEOS)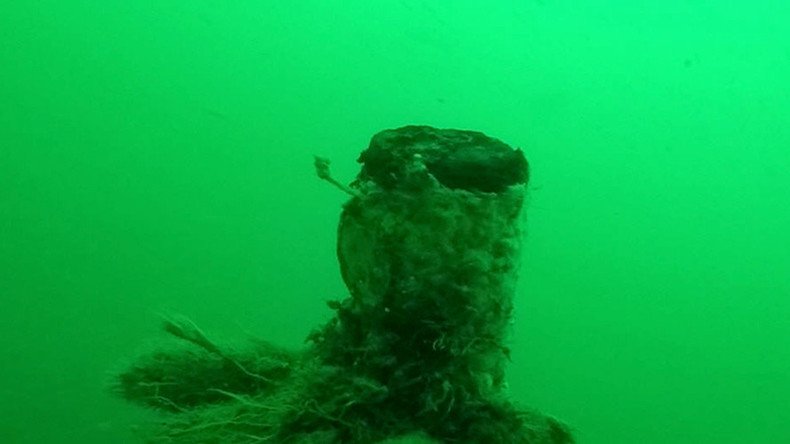 The wreck of a World War I German U-boat, possibly still containing the bodies of its lost crew, has been discovered off the Belgian coast.
The well-preserved submarine was found at a depth of 30 meters in the North Sea, reports VRT. Authorities have not revealed the exact location due to looting concerns and, given the vessel's condition, the bodies of the crew are likely still on board.
"In such a submarine there were, as standard, 22 crew members and a commander," West-Flemish Governor Carl Decaluwé said.
"The submarine is in such a good condition that we assume that all those bodies are still on board.
"It's quite amazing that we found something like this," Decaluwe told AP
The wreck is "virtually intact," according to the Flanders Marine Institute.
Belgian diver and underwater archaeologist Tomas Termote made the remarkable discovery, according to local news outlet KW.
"There have already been 11 sunken U-boats found in Belgian waters, but this is best kept," said Termote.
Some damage has been recorded around the bow of the wreckage, suggesting a mine may have exploded at the top of the submarine.
It is still unclear which specific German submarine has been found, however three ships have been identified as possible matches.
Another dive will take place in a bid to identify the vessel's serial number. Once the ship is identified the German embassy will be informed to first contact the families of the deceased.
State Secretary for the North Sea Philippe De Backer said on Twitter that it was important to pay respect to the deceased and added he would seek heritage site recognition for the vessel.
You can share this story on social media: