Paulo Coelho brings last days of Mata Hari to #1917LIVE Twitter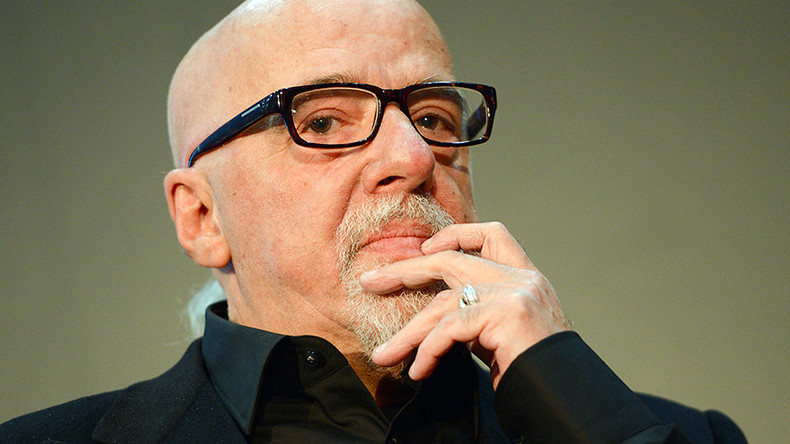 Renowned author Paulo Coelho is joining RT's #1917LIVE community - the real-time Twitter-only retelling of the Russian Revolution.
Coelho is curating the character of Mata Hari, the enigmatic subject of his latest book, "The Spy."
"We are honored and excited to collaborate with Paulo Coelho and re-tell Mata Hari's last days as part of #1917LIVE. Paulo shares with us a fascination with real-time history and congratulated us on the project," said #1917LIVE Creative Producer Kirill Karnovich-Valua.
On October 15, 1917, Margaretha Zelle – aka Mata Hari – refused to cover her eyes and is alleged to have blown a kiss at the French firing squad who ended her life. The famous exotic dancer was 41 years old.
Dutch by origin, she was accused by the French of working as a spy for Germany during World War I.
To this day the exotic dancer's image has been shrouded in mystery: What did she spy on? Was she a double agent? Who wanted her dead and why?
While some believe she was betrayed by the Germans, historian Boris Chernyak points out that the courtesan's closeness with the French military elite was a death sentence in itself.
A seductive lady vamp to some, she appeared a mere pawn in the hands of powerful men to others. In bringing this enigmatic character to life Coelho accessed MI5 archives, which he shared with the #1917LIVE team in preparing the Mata Hari Twitter handle.
#1917LIVE brings together an international community of historians, Russophiles, students, professors and roleplay enthusiasts to employ Twitter's unique capacity for real-time storytelling.
READ MORE: British author Helen Rappaport joins #1917LIVE on Twitter, giving voice to Romanov sisters
Join the project by choosing a real character who lived through 1917, and bring their experiences to the story or simply follow the existing accounts, including the likes of Lenin, Empress Alexandra, Trotsky, Mata Hari, Kropotkin and others – to see how their daily lives and political careers unfolded in a time of world war and revolution.