'Mysterious' 1,100yo Viking sword discovered on remote mountain (VIDEO, PHOTOS)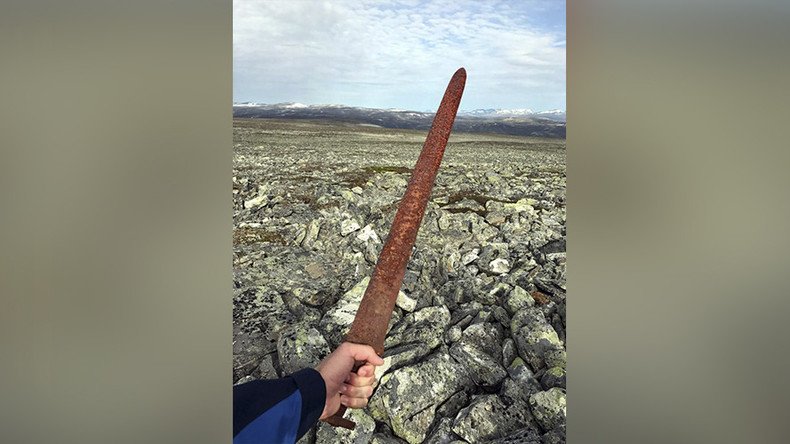 A Viking sword from 850-950 AD discovered by a reindeer hunter in Norway has left researchers baffled as to how its owner ended up on a remote mountain.
Einar Ambakk was in the mountains in Lesja in southern Norway when he spotted the sword's blade sticking out between stones. It was only when he pulled it out that he realized it was a sword.
READ MORE: Iconic viking warrior was a woman, DNA test confirms
The rare discovery was made in August and the Glacier Archaeology Program at Oppland County Council was recently informed about it. Ambakk brought researchers to where he made the discovery last week.
The hunters were able to find the exact spot they found the sword by using the EXIF data from the photographs they took there.
"This was very important, as experience shows that it could otherwise have been difficult to relocate the exact find spot in a terrain with few landmarks," researcher Lars Pilø wrote. "Using a GPS, the find spot was quickly re-discovered."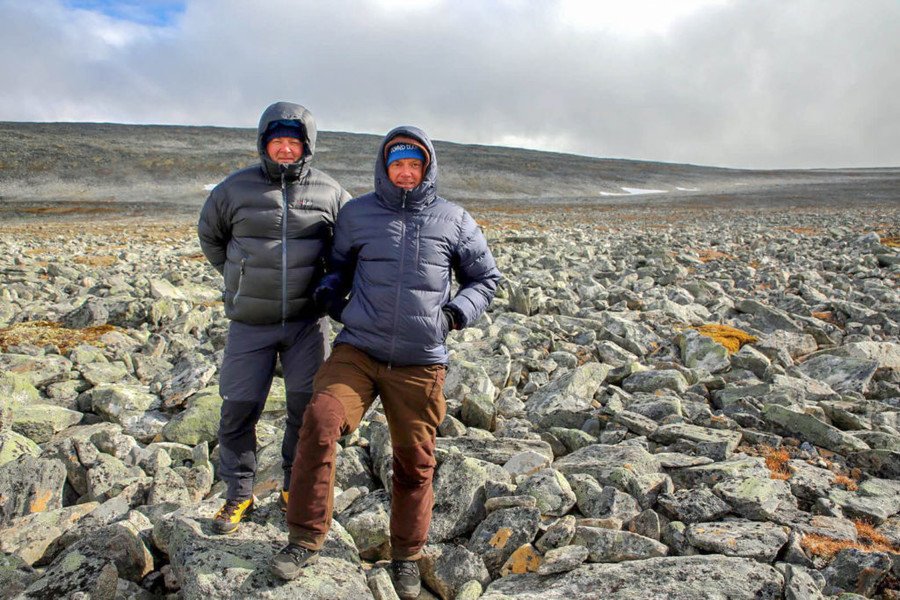 They used a metal detector to look for other artifacts in the surrounding area but had no luck. "The sword is thus an isolated find," Pilø said.
The sword is "well preserved without any kind of scratches and bending," leading researchers to believe it was found "still in its original position or [that it] had slid down between the stones."
The sword's condition is in part due to the quality of the iron used, and the cold dry conditions in which it was found. "For most of the year, the find spot would have been frozen over and covered in snow," Pilø explained.
The sword would have likely had a wooden or leather grip, which would have decomposed over time.

"What kind of Viking would have left his most precious object behind?" Pilø wondered.
The area where the sword was found is not a route a Viking would have chosen to walk, as better terrain for walking is nearby, Pilø explained. "This could suggest that the person who left behind the sword was lost, maybe in a snow blizzard."
"It seems likely that the sword belonged to a Viking who died on the mountain, perhaps from exposure. However, if that is indeed the case, was he traveling in the high mountains with only his sword? It is a bit of a mystery."
You can share this story on social media: