'This is really a mess': Cubans pick up the pieces after Hurricane Irma wallops island (VIDEOS)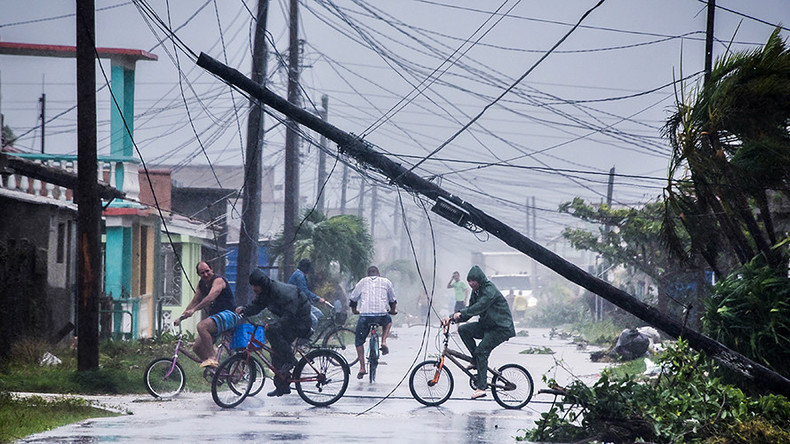 Cubans are dealing with the aftermath of deadly Hurricane Irma, the most powerful storm to hit the country since 1932.
Irma was a Category 5 storm, the highest possible ranking on the Saffir–Simpson scale, when it bashed Cuba on Saturday morning.
The hurricane, which had already wrought havoc across the Caribbean and killed 22 people, brought winds of 200kph, uprooting trees, tearing off roofs and leaving widespread flooding in its wake.
READ MORE: Dolphins & tourists evacuated as Cuba braces for hurricanes Irma & Jose (PHOTOS)
The government had ordered the evacuation of more than a million people in advance of the storm landing. Juan Pablo Carreras, a photographer with Cuban news outlet ACN, captured pictures of many of the evacuees taking refuge in underground bunkers in advance of Irma's arrival.
The storm weakened to a Category 3 as it moved north along a 320-km stretch of the coastline.
However, it later regained strength as it moved further north towards Florida. Cubans awoke Sunday morning to find destruction similar to that suffered by other Caribbean islands lashed by the powerful storm.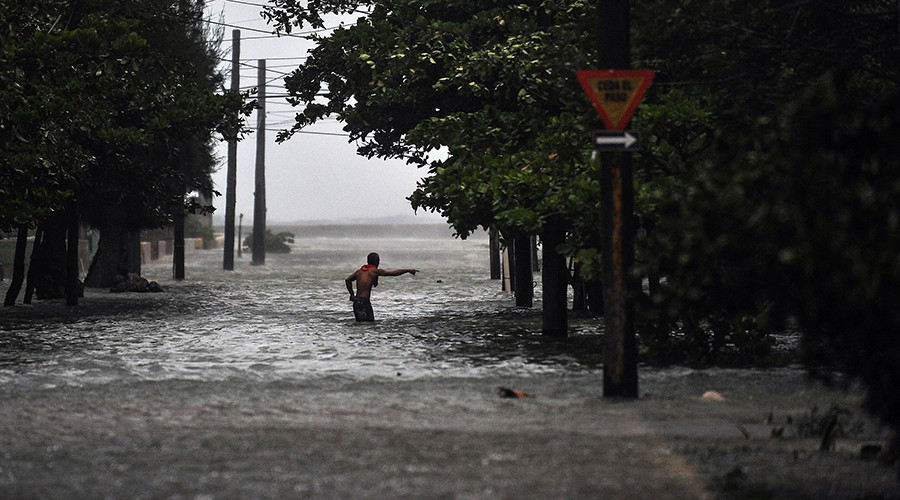 Residents of the fishing town of Caibarien were hit with a barrage of waves following a storm surge. When the water receded, it left the streets covered with green seaweed. Many described it as the worst storm ever to hit the town.
"Sheets of zinc that came flying into our backyard also damaged the kitchen wall and we lost many roof tiles," 52-year-old Angel Coya told Reuters.
While the eastern and northern coasts were the worst hit, the force of the storm sent flooding further inland and for a period on Saturday, Irma covered most of the island.
ACN noted that the Civil Defense put the provinces of Mayabeque and Artemisa and the capital Havana in an "alarm phase" at 8am on Saturday.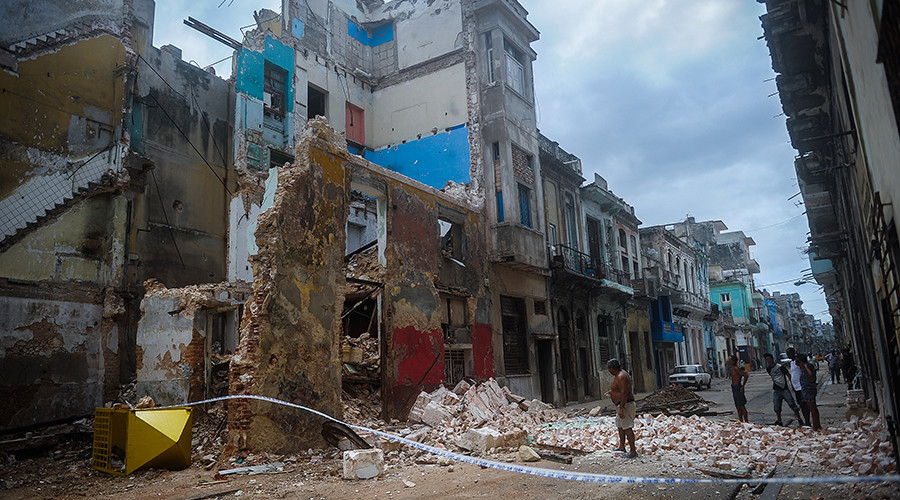 READ MORE: Bahamians terrified as Hurricane Irma 'sucks away' miles of ocean (VIDEOS)
Authorities shut off power in large parts of Havana and evacuated around 10,000 residents, even though the storm was expected to miss the city by around 240km. Regardless of this distance, two blocks along Havana's famous sea front were flooded after the sea surged into the streets.
The city of Cococum also fell victim to widespread flooding after the Holguin River burst its banks.
The island's famous tourist areas, including Cayos Coco, Guillermo, and Varadero, all sustained serious damage as the storm walloped the island's eastern seaboard. However, no deaths have been reported.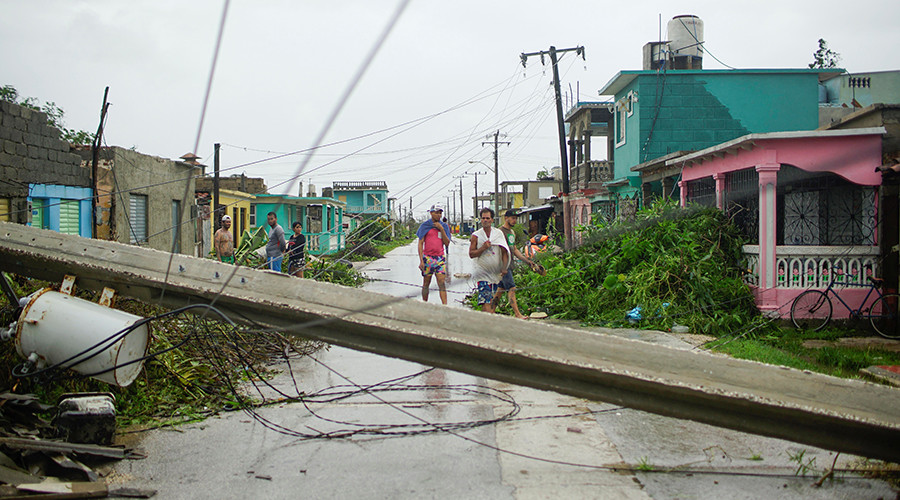 "This is a beautiful town but now it is a disaster," Remedios resident Sandro Sanchez told Reuters while walking through the main square.
The town was a scene of widespread destruction with lampposts knocked down and corrugated iron from roofs strewn in the streets alongside rubble.
"You can't do anything against nature," he said. "We never had a storm wreak so much damage here. This is really a mess."