Germany rejects Polish threat to demand WWII reparations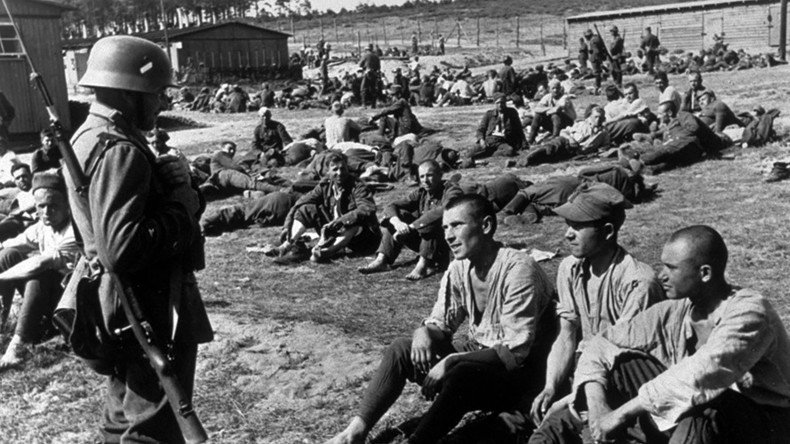 Berlin has dismissed Warsaw's demands for paying massive World War II reparations, saying the bitter historical issue was fully resolved sixty years ago and that there are no grounds to revive it.
"Poland made a binding decision in August 1953... to relinquish demands for further war reparations," said German government spokesman Steffen Seibert as quoted by AFP.
He added that although Germany values warm relations with neighboring Poland, "this issue was therefore settled both legally and politically."
Germany, he said, bears full responsibility for the losses and damages inflicted in World War II and has paid "considerable reparations for overall war damages" to Poland.
The Third Reich invaded Poland in 1939. The country, which hosted many of the Nazi extermination camps, including the notorious Auschwitz-Birkenau, was liberated in 1945.
Seibert's comment comes after some very senior politicians in Warsaw made reference to the issue of reparations.
In July, Jaroslaw Kaczynski, leader of the ruling Law and Justice Party (PiS), stepped up the anti-German rhetoric, saying Berlin's reparations must be huge.
He told Polish radio: "We are talking here about huge sums, and also about the fact that Germany for many years refused to take responsibility for World War II."
Poland's Prime Minister, Beata Szydlo, reiterated the claim, arguing that "it could be said that Poland is demanding justice," as cited by TVN24. "We are a victim of World War II and the damage was not reimbursed in any way – just the opposite," she added.
East Germany and the People's Republic of Poland – the then allied members of the Soviet-led Warsaw Treaty – reconciled the reparations issue in 1953. The Poles unilaterally waived their demand for compensation, while the East Germans ceded sizeable swaths of former Prussia – the heartland of German militarism – to both Poland and the Soviet Union.
Poland's PiS-led government though, has begun to question the 1953 agreement. Berlin, however, has repeatedly maintained that the arrangement was legally binding even though it was sealed decades ago.
In 2015, Greece said Germany owed it no less than €278.7 billion (US$330 billion) in World War II reparations. Commenting on that claim, then-Foreign Minister Frank-Walter Steinmeier – now Germany's federal president – emphasized in an interview that the overall issue of war reparations had already been "legally and politically resolved."
You can share this story on social media: