Vladimir Putin has 'Siberian tiger spirit,' says South Korean leader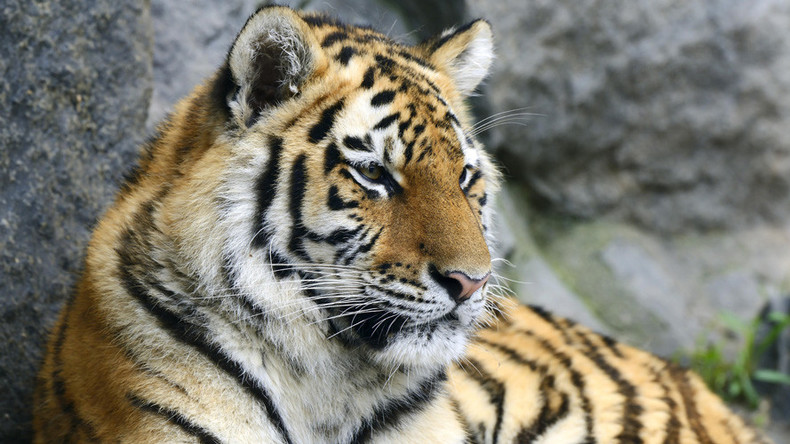 South Korean President Moon Jae-in has compared his Russian counterpart, Vladimir Putin, with the world's largest cat – the Siberian tiger – also known as the Amur tiger.
"For ages, Koreans have considered the tiger to be a sacred animal, and have grown particularly fond of it," Moon said during a plenary session at the third Eastern Economic Forum (EEF) in Vladivostok on Thursday.
"It seems to many that your spirit, Mr. President, is similar to that of the Amur tiger," he added.
The South Korean leader noted that he also has something to do with the Amur tigers, which live primarily in eastern Russia's birch forests, but can also be found in China and North Korea.
"The 'In' in my name also means 'tiger'," Moon noted.
"One could say that we share similar courage, bravery of a tiger. And if we work together and develop the Far East, we will succeed in everything," he concluded.
In the 1940s, the Siberian tiger population was nearly extinct, dropping below 40. Now, it has reached 540, according to WWF.
In 2013, on the initiative of the Russian president, a special fund for the protection of the Amur tigers was set up in Russia to boost the conservation and increase the endangered animal's population.
In the summer of 2008, then-Prime Minister Putin and then-Emergencies Minister Sergey Shoigu (now defense minister) visited the Ussuri Reserve and personally oversaw how the process is carried out. Putin got acquainted with the technology and took a hands-on approach with the animals. At one point, a tigress woke up and broke free from her trap, with the PM quickly grabbing a tranquilizer gun and putting the animal back to sleep.