'Not on guest list': Putin not invited to Trump-hosted meeting on UN reform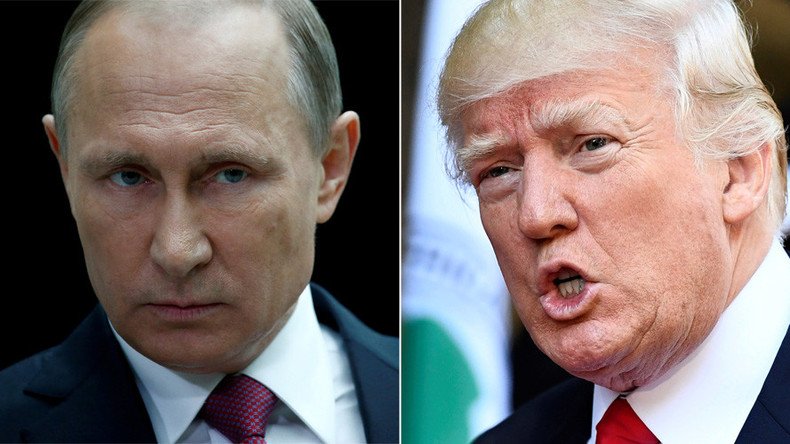 Russian president Vladimir Putin has not been invited to a meeting on reforming the United Nations, reportedly set to be hosted by Donald Trump and due to take place ahead of the General Assembly in New York, Kremlin aide Yury Ushakov said.
"As far as I know, no [he hasn't]," Ushakov said, responding to a question from a journalist on the sidelines of the Eastern Economic Forum (EEF) in Vladivostok on Thursday.
Kremlin spokesman Dmitry Peskov also told TASS last week that the Russian leader does not plan taking part in the session of the UN General Assembly this year.
Trump, an outspoken critic of the United Nations, is reportedly determined to gain support for reforming the world body when he hosts an event at UN headquarters on September 18.
Countries will be invited to attend Trump's meeting only if they sign on to a US-drafted 10-point political declaration backing efforts by UN Secretary-General Antonio Guterres "to initiate effective, meaningful reform," according to a draft of the political declaration seen by Reuters.
Pushing the world body to reform, Trump has previously described the US contributions to the United Nations as "peanuts compared to the important work."
When ambassadors to the United Nations Security Council gathered at the White House in late April, the US president described the UN as "an under-performer" albeit one that has "tremendous potential".
The United Nations has such great potential but right now it is just a club for people to get together, talk and have a good time. So sad!

— Donald J. Trump (@realDonaldTrump) 26 декабря 2016 г.
"We must also take a close look at the UN budget. Costs have absolutely gone out of control," Trump said.
Donald Trump previously lambasted the UN shortly after the world body voted to condemn Israeli settlements in the West Bank and east Jerusalem in late December. The then president-elect said on Twitter that the UN had "such great potential", but had grown to become "just a club for people to get together, talk and have a good time. So sad!"
"As to the UN, things will be different after January 20th," Trump warned, referring to his inauguration.
The new US leader is set to formally address the 193-member organization for the first time on September 19. According to the preliminary plan for the forum, Russian Foreign Minister Sergey Lavrov is set to deliver his speech at the UN General Assembly on September 21.
You can share this story on social media: